black-owned bosses to check out now
Supporting Black-owned businesses is one of the best things you can do to help it flourish. It doesn't have to be a specific time or holiday like the month of February is the annual time where we can reflect, honor and celebrate the accomplishments of Black Americans. Support Black-owned businesses all year long. Learn, support, invest, educate.
There are over 2 million Black-owned businesses in the United States or about 9.5% of all U.S. businesses. Black-owned businesses make up about 28% of businesses in Washington, D.C. which is the highest fractions in the nation. Coming in second is the state of Georgia with 20% and following is Maryland with about 19%. 
You don't have to live in either of these states to support Black-owned businesses. You can check out these local businesses right here close to you. This blog by Destinee Stark also offers a guide allowing readers to research more than 400 Black businesses in Ohio.
He Loves Curves Boutique is located in Cleveland and Strongsville. Owner Charkia Campbell carries clothing to fit women of all different sizes from small to 6x. Campbell opened her business to help women gain confidence and find what Campbell calls "their sexy." When asked how she wants her customers to feel walking into her store she responded, "I want them to feel at peace, great, I want them to feel confident." Inside of the boutique, there are also three other businesses: Excellence Noir, Stylish Beauty Bar and Aesthetic Appeal MedSpa. 
A piece of advice Campbell offers is to never give up. "You need 50 noes to get 25 amazing yeses," Campbell said. Two main keys to running a successful business, according to Campbell, are to research and have great customer service. Go visit her at:
3303 Superior Ave E Cleveland, OH 44114
5194 Wilson Mills Rd, Richmond Heights, OH 44143
612 SouthPark Mall Strongsville, OH 44136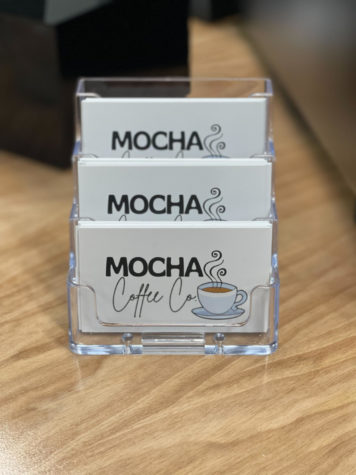 Mocha Coffee Company located in Macedonia is run by a husband and wife duo Brittany and Dre Wiley. The Wileys are coffee people, and they discovered a need for a local, independently-owned coffee shop in the Macedonia area. "There wasn't one, so we built one," Brittany said. The Wileys also own Magna Wine Boutique which is a retail wine store and tasting room located in Bedford and Cuyahoga Falls. Keep an eye out for the Wileys as new business ventures are on the horizon. In the meantime, go check out their businesses: 
Mocha Coffee Company 
777 E Aurora Rd
Macedonia, OH 44056
Magna Wine Boutique
692 Broadway Ave, Bedford, OH 44146
2115 Front St Suite A, Cuyahoga Falls, OH 44221
Check out these Black-owned businesses and give them a try, you'll be sure to find some special place that peaks your interest.
Support Student Media
Hi, I'm Grace Avery, the Editor In Chief of A Magazine. My staff and I are committed to bringing you the most important and entertaining news from the realms of fashion, beauty and culture. We are full-time students and hard-working journalists. While we get support from the student media fee and earned revenue such as advertising, both of those continue to decline. Your generous gift of any amount will help enhance our student experience as we grow into working professionals. Please go here to donate to A Magazine.