celebrating hispanic heritage month
Happy Hispanic Heritage Month from A Magazine! We celebrate to honor the history, culture, influence and contributions of individuals whose ancestors came from Spain, Mexico, the Caribbean, and Central and South America. Each year, we celebrate from Sept. 15 to Oct. 15. Sept. 15 is significant because it is the anniversary of independence for Costa Rica, El Salvador, Guatemala, Honduras and Nicaragua. 
So what does "Hispanic" or "Latino" mean? Though often used interchangeably, "Hispanic" refers to people who descend from Spanish-speaking populations, whereas "Latine" and "Latinx" are people who are from or descend from Latin America. Being Hispanic or Latino/a/x is not a race, but an ethnicity. 
The complexity of our identities can help us create a better world for all of us. This is a world where our differences are not viewed as a threat, but as an asset. All year long, be proud and share our beautiful cultura everyday, louder and louder.
Below are some figures to celebrate this Hispanic Heritage Month.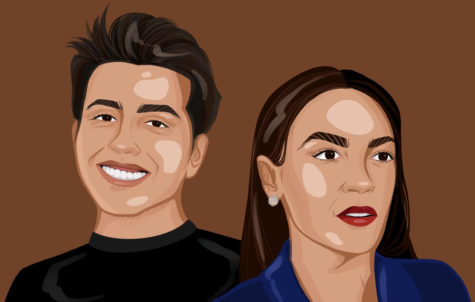 Alexandria Ocasio-Cortez
Alexandria Ocasio-Cortez is the youngest Latina woman to serve in Congress. A total of 23 pieces of legislation were introduced and three amendments were passed by this prominent women's rights activist. Her mother is Puerto Rican and worked as a domestic worker throughout her childhood in The Bronx. In her firsthand experience, she saw the heartbreak caused by ICE separating families. These experiences led the congresswoman to organize Latinx youth in The Bronx and across the United States. Eventually, she began work as an Educational Director with the National Hispanic Institute. In this role, she helped Americans, DREAMers and undocumented youth in community leadership and college readiness. She advocates for the Green New Deal, Medicare for All, a federal jobs guarantee and abolishing ICE as a democratic socialist. In 2021, Rep. Ocasio-Cortez submitted 30 amendments, including one to double the funding to replace and update lead water infrastructure in schools and childcare facilities.
Isaias Hernandez
As an educator, speaker and creator of QueerBrownVegan, Isaias Hernandez is active in the environmental movement. Growing up with immigrant Mexican parents in the San Fernando Valley, Hernandez was familiar with environmental injustices and turned anger and sadness into environmental education. Upon graduating college, Hernandez co-created an environmental magazine named Alluvia Magazine that highlights BIPOC environmentalists through climate justice storytelling. His latest work, QueerBrownVegan, is an educational platform and safe space for other like-minded individuals to learn terminology in the environmental movement. Through his activism, Hernandez paved the way for younger generations to focus on the importance of the climate crisis and sustainability.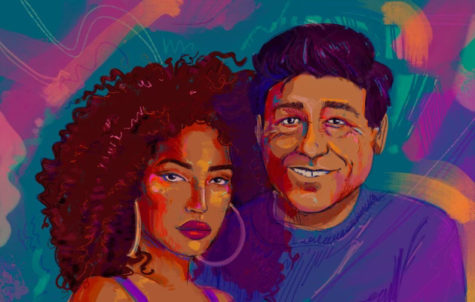 Indya Moore
Indya Moore is a non-binary actor who starred in the hit TV series, "Pose," which depicts the drag ball culture of the late 1980s and early 1990s. The young trans actress and model has barreled through Hollywood with the intention of addressing LGBTQIA+ issues and shows no signs of stopping. Moore, who was born in the Bronx to a Puerto Rican mother and Dominican father, left her childhood home at the age of 14 after being rejected by her family. Soon after being discovered as a model, they began to work with major designers and ultimately ventured into the world of acting. In 2018, Moore was signed by the international modeling agency IMG Models and appeared as the first transgender model on lifestyle magazine Elle. Moore has always and actively platformed the intersectionality of trans and Black liberation by speaking and showing up in 2018 for the historic signing of New York's transgender anti-discrimation bill, creating an Instagram catalogue of activism causes and intimate deconstructions of repressive linguistics.
Cesar Chavez
Cesar Chavez was a Mexican American labor leader and civil rights activist. He co-founded the National Farm Workers Association, which later merged with the Agricultural Workers Organizing Committee to become the United Farm Workers labor union. In the late 1930s, after his family lost their homestead to foreclosure, they joined more than 300,000 people who migrated to California during the Great Depression and became migrant farm workers. Chavez knew firsthand the struggles of the nation's poorest and most powerless workers, who labored to put food on the nation's tables while often going hungry themselves. Not covered by minimum wage laws, many made as little as 40 cents an hour, and did not qualify for unemployment insurance. 
Even still today, hired farmworkers make up less than 1% of all U.S. wage and salary workers, but they play an essential role in U.S. agriculture. Farm workers are among the poorest workers in the U.S. because of hazardous conditions such as pesticide exposure, heat stress, and lack of shade and adequate clean drinking water. Cesar Chavez continued to push for change in the community, and he dedicated his life's work to what he called la causa (the cause).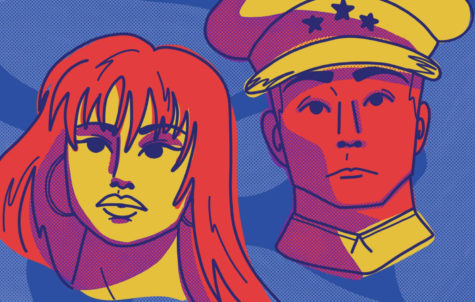 Selena Quintanilla
Queen of Tejano music Selena Quintanilla, better known as Selena, paved a long road for all in a largely male-dominated career. She single-handedly revolutionized the Tejano industry, incorporating her Mexican-American background into music. Selena was a spokesperson for the D.A.R.E (Drug Abuse Resistance Education) program to keep kids off drugs and a Battered Women's Help Hotline. Selena's music led to a rise in popularity of Latin music in the United States, and she was the first Tejano artist to win a Grammy Award in 1994.
Amelio Robles Ávila
Amelio Robles Ávila is considered to be the first transgender figure in Latin American history and a real-life hero of the Mexican Revolution. He was awarded a medal as Honorary Legionnaire of the Mexican Army. In 1973, he received the Merit revolutionary. Robles was recognized as a Mexican Revolution veteran by the Mexican Secretary of National Defense in 1970.
---
Support Student Media
Hi! I'm Catie Pusateri, A Magazine's editor-in-chief. My staff and I are committed to bringing you the most important and entertaining news from the realms of fashion, beauty and culture. We are full-time students and hard-working journalists. While we get support from the student media fee and earned revenue such as advertising, both of those continue to decline. Your generous gift of any amount will help enhance our student experience as we grow into working professionals. Please go here to donate to A Magazine.