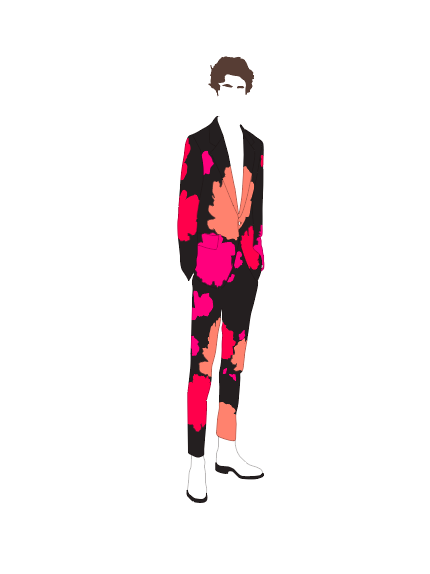 We've all heard the name. Not Timothy, Timothie, or Timothey. But rather Timothée. And in the same manner as his written identity, Timothée Chalamet's style is entirely unique. From bright fuschia suits and bold floral prints to effortlessly oversized looks, Chalamet's fashion sense is that of the ultimate "cool boy." So how did he become a fashion icon for the next generation of influencers and simultaneously redefine how Hollywood views the world of menswear? With a style all of his own.

The Conservative Chronicles of Menswear
To understand the significance of Chalamet's fashion statements today, we must first address the history of menswear over time. For men, the 15th century brought loosely-fitting tunics, paired with turbans and other hats. Minimal accessories were added. This changed with the introduction of a more indulgent culture in the 16th century, which saw trends such as bulb sleeves, structured tunics over fitted pants, Elizabethan ruffs and gold jewelry accents. Style for men of the western world grew increasingly luxurious during the 17th century when fabrics were updated with embroidery and vibrant colors.
And then all of this creativity and self-expression through the medium of men's fashion seemed to disappear. With the 18th century came less structured silhouettes and duller shades. This continued into the 19th and 20th centuries where menswear came closer and closer to a familiar industry standard: the basic male suit. This style, however classic, has remained stagnant and unaltered for the past century. Compared to formal womenswear that seems to revolutionize itself with every change in season, formal menswear has proven itself surprisingly rigid. Timothée Chalamet may just be the influencer we need to reform menswear.

Androgyny: A Movement
Not only is Timothée unconcerned with following pre-established expectations for menswear, he also refuses to limit himself to styles informally assigned to his gender.
Looking back on his stylish look during the premiere of his break-out film "Call Me By Your Name" to his recent moment on the "Little Women" red carpet, it has always been clear that Timothée Chalamet had established himself as a fashion icon for androgynous fashion. Rocking everything from a cobalt blue look with feminine undertones, to a head-to-toe baby pink outfit with undeniably girlish features, Chalamet doesn't follow the rules. And that's because for him, there are no rules. On multiple occasions he has boldly sported a look featuring a floral print, like the blossom-covered Alexander McQueen suit he wore to the BFI London Film Festival. Beyond print, he doesn't shy away from feminine textures either. Chalamet has never looked more chic than in his entirely velvet red suit. One of his most famous stylings was that of his 2019 Golden Globes ensemble which showcased a bedazzled Louis Vuitton harness. Chalamet has taken the "menswear formula" and shredded it.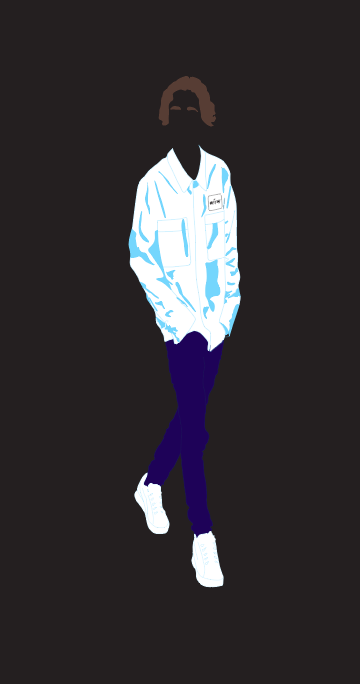 Oversized and Over-the-Top
The predictable days of finely fitted suits are over. The capricious days of oversized looks, both casual and formal, now reign. The oversized movement is nothing new. Everything from shirts, to winter puff coats, to sweatpants and hoodies have all seen a plethora of oversized versions of their prospective originals. Despite this, the oversized trend being utilized in menswear is somewhat fresh. Chalamet's sense of fashion perfectly embodies this new movement.
There is something cool and effortless about a look that doesn't cling to the body. In every ensemble Timothée Chalamet sports, he follows this styling trick. From his baggy Gorillaz T-shirt paired with blousy, striped pants, to his oversized white button-down at the 2018 Film Independent Spirit Awards that was so oversized from a typical tailored styling, that his hands disappeared, Chalamet gravitates towards clothing that has the right amount of sag swag.

A Style of His Own
So what? He looks good in the ensembles his hired stylist chooses for him to wear. If you've found yourself coming to this conclusion, you would be wrong. Timothée Chalamet styles all of his own looks. Day to night, summer to winter, Chalamet is his own personal stylist. In Vanity Fair's "Notes on a Scene" it was revealed that this extends to his work as well and that he styled all of his looks for his role as Laurie in "Little Women." Greta Gerwig, the director of the Civil War era film, commented on Chalamet's independent sense of style.
"The truth is Jacqueline (Durran), the costume designer, said Timothée has such a fabulous sense of style that she basically would just let him do what he wanted," Gerwig said. "She did hang a bunch of different costumes in his trailer and say, 'Whatever you want to put together.'"
Not only is he undeniably dashing in every ensemble he wears, he creates every outfit himself and influences each look with his entirely unique fashion sense.