Modern Day Skate Culture
Today in pop culture, trends from the '90s and Y2K era are becoming more transparent in the lives of young people. The reappearance of these styles is happening now and is present in different ways. One aspect of this era that I was particularly interested in capturing was Skateboard Culture. This type of culture has influenced fashion, music, and slang in ways we may not even be aware of. One major influence of Skateboard Culture was the '90s punk rock scene that inspired teenagers to be rebellious and create unity with one another. This movement attracted creative thinkers and independents as well. 
There are many influences that have led to the development of modern-day Skateboard Culture. Current artists and influencers have played a large part in bringing back this lifestyle. One person, in particular, is Tyler Okonma who is well known as Tyler the Creator. Through his music, he incorporates skating and growing up on the West Coast. Tyler also has a popular fashion line called "Golf Le Fleur," which incorporates lookbooks of modern-day streetwear similar to the '90s.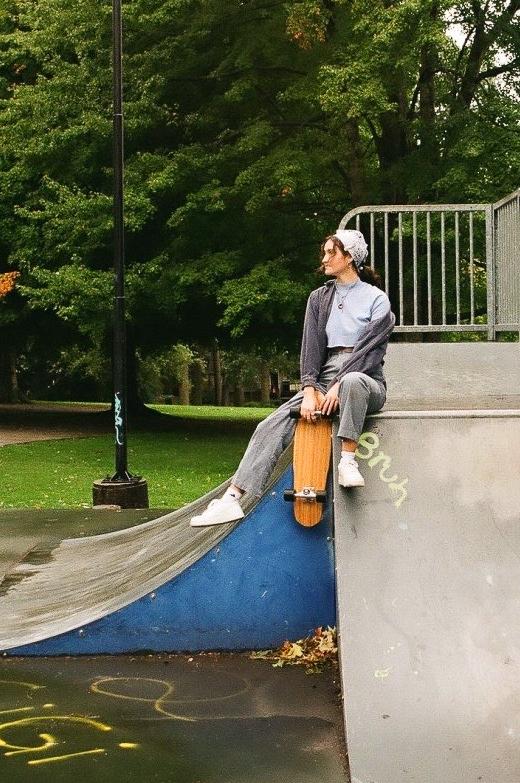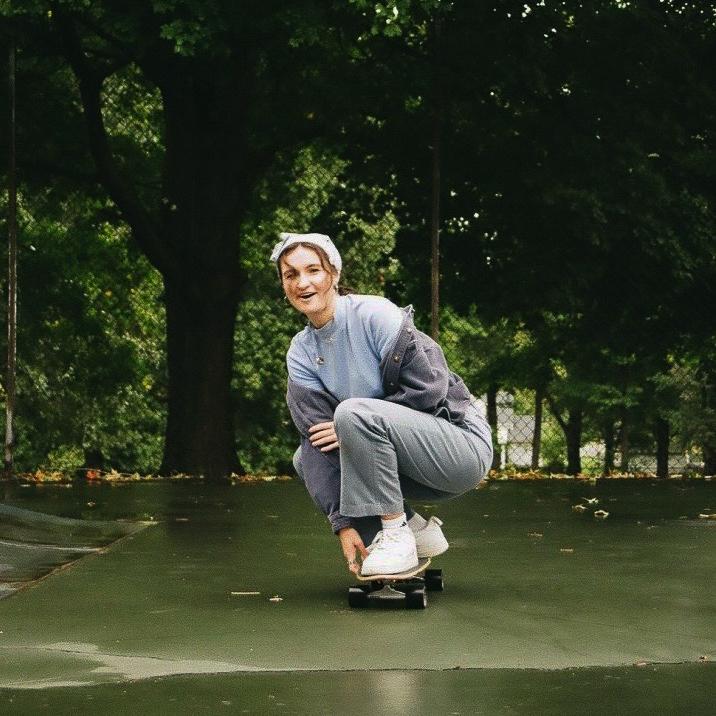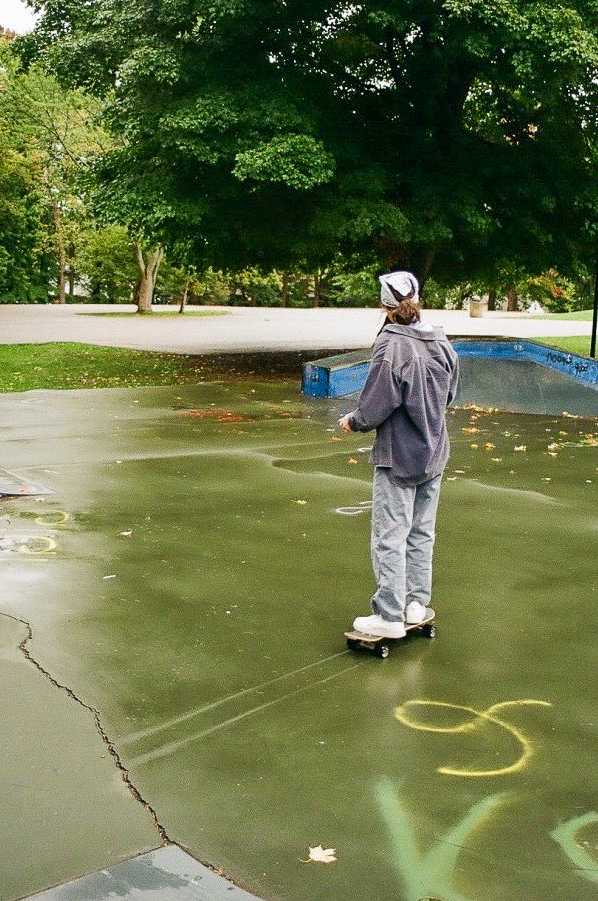 Through these images, I wanted to capture Skateboard Culture and how our generation is recreating this movement. My major influence for this shoot was the movie- "Mid90s," directed by Jonah Hill. This film demonstrates skate culture in the way that I truly wanted to capture it, which is realistic. Throughout the film, the main characters seek out a good time, which typically involves skating. My goal of the shoot was to create that same energy to be easily seen throughout these photos. The model, Justine Gallo, is wearing a monochrome blue and grey outfit that is both comfortable and fashionable for the '90s theme. Even though she is not doing a kickflip or going off a ramp, you can see the excitement in her eyes to skate. I believe the excitement and thrill one receives from skating is the heart of what it is all about. Therefore, it is no surprise that this culture has reappeared in our generation.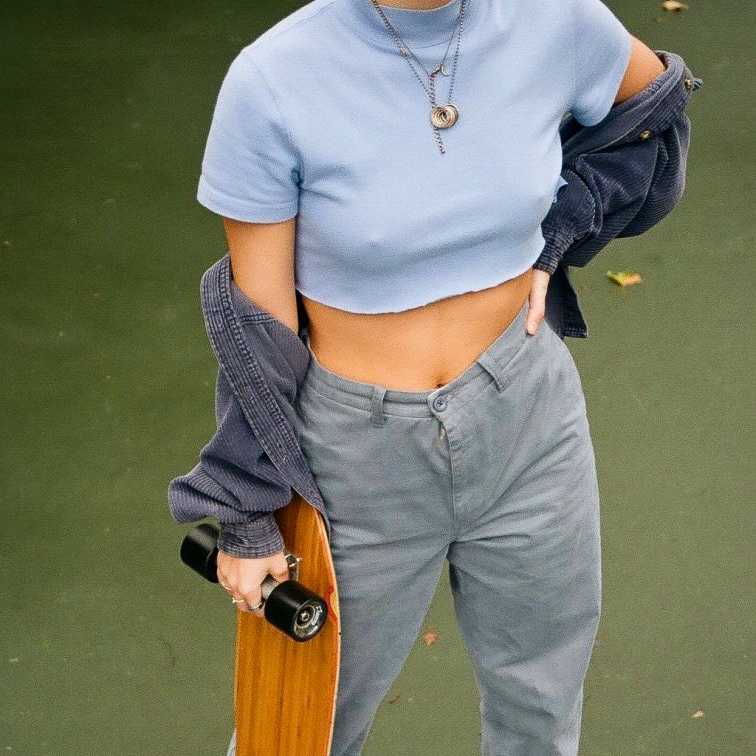 Support Student Media
Hi, I'm Maria McGinnis, a senior journalism student from Stow, Ohio. I'm also the editor in chief of A Magazine. My staff and I are committed to bringing you the most important and entertaining news from the realms of fashion, beauty, and culture. We are full-time students and hard-working journalists. While we get support from the student media fee and earned revenue such as advertising, both of those continue to decline. Your generous gift of any amount will help enhance our student experience as we grow into working professionals. Please go here to donate to A Magazine.