tips for enjoying an at-home Halloween
Last year around this time, people were dusting off their best costumes or hurriedly putting together makeshift outfits in anticipation for Halloween parties. As the sun set, the dressed up ghouls came out to compare costumes and enjoy a night out. This year, however, fake vampire teeth and fishnets stay locked away to limit the spread of the coronavirus pandemic. But Halloween doesn't have to be cancelled. You can still safely celebrate with some of these spooky fun activities. 
Spend the day at a pumpkin patch and pick out the perfect pumpkin for Halloween. Beckwith Orchards in Kent has pumpkins, apples and plenty of baked goods to get you in the fall spirit. Once you find the perfect one, test out your artistic side by painting it or — if you're brave — carving it into a Jack-o-Lantern. 
If a global pandemic hasn't scared you enough and you're more interested in the spooky side of Halloween, try a haunted hayride at Creekside Farms. They host nighttime haunted hayrides on Fridays and Saturdays for $15 a person. You ride in a hay wagon through the Haglebarger Ditch Valley towards the Cuyahoga River and encounter many scare sites with werewolves, zombies, clowns and more. All COVID-19 safety guidelines are followed, but their goal is to scare you so only go if you are ready for a fright. 
Staying home shouldn't have to stop you from dressing up, so get out those costumes and celebrate Halloween from home. This is the time to experiment with different costumes or makeup looks. Try tackling a viral makeup look from TikTok or put together a costume you have always wanted to wear but never got to. 2020 has given us many new Halloween costume ideas like Joe Exotic from "Tiger King," Karens, "Among Us" characters and endless puns about the pandemic.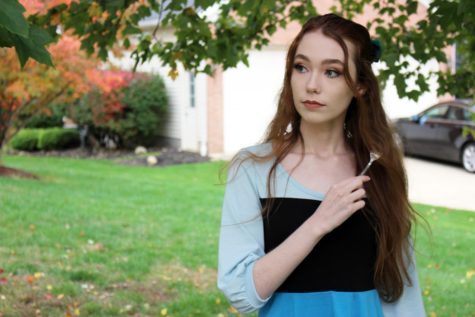 Instead of throwing a party, you could host a Zoom Halloween party with some friends. You could all compare costumes or stream Halloween movies while in the comfort of your own homes. This would be an easy way to stay connected with friends while still enjoying the holiday. Another way to celebrate would be to have a Halloween costume photoshoot with a friend or two. Show off your group costumes or take pictures of each individual costume to celebrate the season.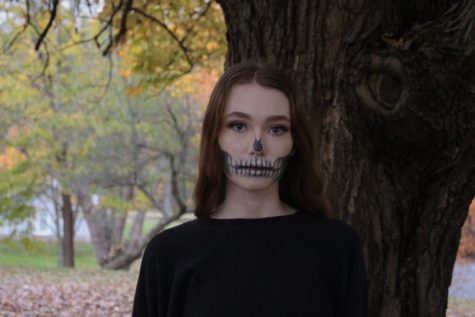 While this year's Halloween will be different, almost nothing can beat a night-in with pumpkin-shaped cookies and Halloween movies on repeat. Whether you're watching Halloweentown or Scream, it's important to stay safe and socially distant from others. Overall, please don't go to parties, or else we could be real ghosts for next year's Halloween.
---
Support Student Media
Hi, I'm Maria McGinnis, a senior journalism student from Stow, Ohio. I'm also the editor in chief of A Magazine. My staff and I are committed to bringing you the most important and entertaining news from the realms of fashion, beauty, and culture. We are full-time students and hard-working journalists. While we get support from the student media fee and earned revenue such as advertising, both of those continue to decline. Your generous gift of any amount will help enhance our student experience as we grow into working professionals. Please go here to donate to A Magazine.