meet the creative mind behind cultura selfie lounge
If you have been searching for your next photo op, a Kent State and A Magazine alumna just opened the perfect place. Created by 27-year-old Alaysia Avila, Cultura Selfie Lounge is the perfect place to spice up your socials. Avila pursued a bachelor's degree in fashion merchandising, but has always had a passion for entrepreneurial endeavors. She began building her business back in November of 2021, and shortly after had her grand opening in March of 2022. This interactive selfie experience is the perfect place to get your best Instagram-worthy photos. I had the opportunity to speak with Avila about entrepreneurship and the inspiration behind her business, here is what she had to say:
What inspired the idea for Cultura Selfie Lounge? 
I wanted to create the space I wish I had when I was an undergrad at KSU. As we all know, activities outside of campus are far and few unless you drive outside of the city of Kent. Not everyone has the means to venture far from campus. I want to be known as a social hub that brings others together with the spirit of all things fun and creative at the forefront. A no pressure, no experience necessary event space where any and all feel welcome.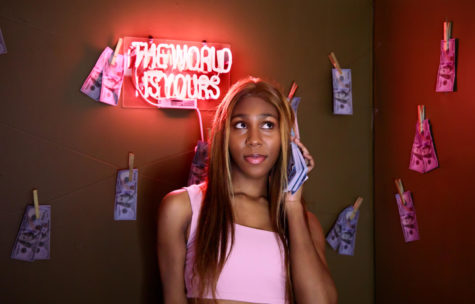 What services are available? 
Outside of our Selfie Museum admission, we plan on hosting creative events such as group painting sessions and candle pouring workshops. I also want to foster a sense of community for local creatives in the area by hosting networking events and pop-up shops for small business owners and entrepreneurs like myself. Additionally, our lounge is available for event space rental for those looking to host their own social gatherings and creative events. It can also be rented out as a mini photography studio with lighting, paper backdrops and of course outlet selfie museums available for their own use.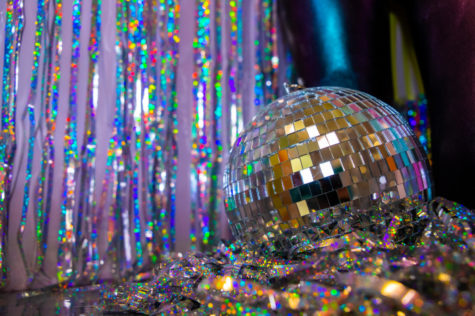 How often do the selfie "sets" change and how do you find the inspiration?
For our opening, all of the sets except for one were created by myself. I do have one feature wall that was designed and painted by a local artist who goes by @eiddamo and is based out of Akron. In the future, I plan on rotating my selfie booths every semester and hope to gain more campus and local creative involvement to strengthen my ties with the campus, campus community and creatives who otherwise wouldn't have an outlet to express themselves on a larger scale. 
View this post on Instagram
What makes Cultura unique? 
I would have to say Cultura is unique due to the scarcity of activities surrounding the campus and city of Kent in general. Outside of the bars and restaurants flooding downtown, there isn't much else to do off of campus! I hope to bridge that gap in our area by offering a number of rotating activities and workshops that are accessible to all. 
What is your favorite part about running your own business? 
The freedom of having total control over design and how things are run. And in turn, the reward of positive feedback from others who appreciate the work and effort that was put into the final product of what Cultura Selfie Lounge has transformed into. If you saw what my building looked like inside before I began working on it, you would understand the pride I take when I hear people complimenting the space and enjoying themselves. 
View this post on Instagram
What kind of experience do you hope your customers have?
I hope to have customers walking in, having fun with their friends and leaving out with memories and a little confidence boost. And that's with all aspects of Cultura. You don't have to be a fashion student or modeling guru to put on a smile and strike a pose. You don't have to be an art major to sit at our painting sessions and create a masterpiece. I want to create a safe space and sense of inclusion for all who cross our path! You never know what you're capable of until you take a stab at it and I want to be the place where people discover that about themselves. 
If you're looking for a place to have your next event, or just something fun to do with your friends, Avila will welcome you with open arms and a great time! You can click the link in @culturaselfielounge's Instagram bio to buy tickets for $15 for a one-hour session in just a few simple steps. 
Support Student Media
Hi, I'm Grace Avery, the Editor In Chief of A Magazine. My staff and I are committed to bringing you the most important and entertaining news from the realms of fashion, beauty and culture. We are full-time students and hard-working journalists. While we get support from the student media fee and earned revenue such as advertising, both of those continue to decline. Your generous gift of any amount will help enhance our student experience as we grow into working professionals. Please go here to donate to A Magazine.