the fabric pantry gives back to fashion students 
The Fabric Pantry, a Kent State fashion organization, provides materials and fabrics to creative students on campus. The pantry was created specifically for fashion students who do not have access to transportation or money for the fabrics and materials needed as designers. 
"As far as fashion organizations go, we're not like a club," said Pearl Heinley, president of The Fabric Pantry. "We're more of a service organization with a social element."
Heinley, a sophomore fashion design major, has experienced difficulty with accessing materials needed for her craft. The Fabric Pantry receives donations from people all around Kent and makes free materials and fabrics available for students who are unable to buy their own. 
"We are much more focused on really getting fabric and the pulse of the fashion program," Heinley said. 
The pantry started out with central board members but as it expands and becomes more organized, Heinley said the organization is open to anyone who wants to join. There are currently 10 to 12 members who attend weekly meetings to discuss strategy, sourcing and students' needs. 
"We're going to New York to go to the Fashion District and get as much fabric and materials as we can," Heinley said. "We accept pretty much anything we can get our hands on. Trim, feed, elastic, rulers, pins, and we're gonna bring all of that back for the pantry."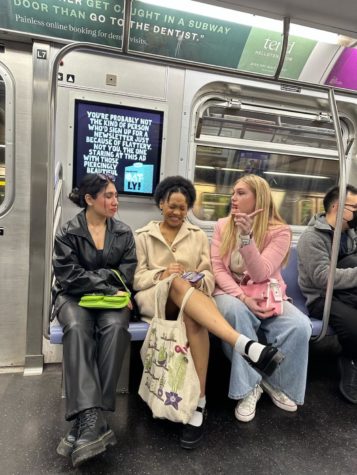 Heinley hopes to have enough fabric and material donations to give to the designers participating in The Fabric Pantry's "Royal Court" fashion show this spring. There are 38 designers for this year's show, and each designer uses materials from the pantry. 
View this post on Instagram
The show is planned for April 21 in the Student Center Ballroom. 
"It is going to be very light hearted, organic and low stress," Heinley said. 
---
Support Student Media
Hi! I'm Catie Pusateri, A Magazine's editor-in-chief. My staff and I are committed to bringing you the most important and entertaining news from the realms of fashion, beauty and culture. We are full-time students and hard-working journalists. While we get support from the student media fee and earned revenue such as advertising, both of those continue to decline. Your generous gift of any amount will help enhance our student experience as we grow into working professionals. Please go here to donate to A Magazine.