what's in our summer 2023 lookbook
Even though spring break just ended, Kent State students are ready for summer. Summer is full of lots of hot looks and vacation outfits. Summer outfits are some of the most fun, allowing for freedom to express yourself during your time off with the opportunity to dress up in stylish, summery looks every day of the week. 
Here, you will find a wide assortment of looks for every occasion of your summer break. Fashion Merchandising student, Kate Blankenheim, helped me create this lookbook. Blankenheim's style is perfect for summer, with lots of ruffles, florals and pretty colors. Inspiration from a fellow fashion student really added to the variety and uniqueness of this stylish lookbook. Enjoy!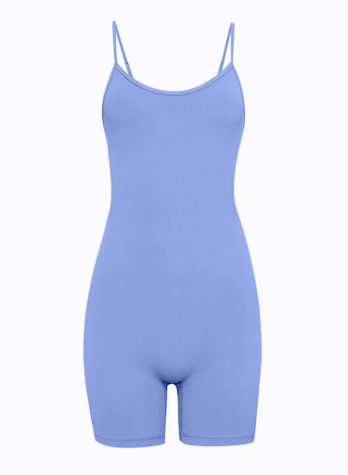 Starting out with the travel day, Aritzia's TnaBUTTER Rhythm Romper is the perfect piece. This stylish and comfy one-piece is perfect for a casual yet chic airport or roadtrip look. Pair this with a matching TNA sweatshirt and some white platform sneakers for the "clean girl look" this summer. These one piece outfits are trending now, and can be worn in any color, and paired with many different accessories.
View this post on Instagram
Naturally, you'll be in a bathing suit all day every day this summer. This Frankies Bikinis Pippa Ruffle Bikini is perfect for your summer vacation, with its dainty style and pretty ruffles. Frankies Bikinis is known for its collaborations with influencers, most recently Syndney Sweeney. These collabs keep the brand trendy and popular, especially this time of year. 
View this post on Instagram
Of course, accessories are a must. Blankenheim's go-to for accessories is Urban Outfitters because of its fun and unique pieces. For a unique and fun sunglasses look, the Serena Sport Shield glasses are a must. For those sunny days, pick up Urban's Straw Cowboy Hat. Any outfit can become effortlessly cool with the simple addition of colorful and stylish accessories. 
View this post on Instagram
Summer is all about getting those good Instagram photos, so a cute matching set is a necessity. Showpo's Archer Plisse Short in Cream is the perfect look. The beachy cream matched with the ribbed style is both beachy and stylish. This set is perfect for a day at the beach, coffee shop runs, sunset picnics and so much more. Matching sets are so trendy for this summer, as they are all over TikTok and worn by many influencers.
View this post on Instagram
Another one of Blankenheim's summer favorites is the crochet trend, "whether that's over a bathing suit or more dressed up." Beginning Boutique has the perfect crochet dress with its July White Knit Mini Dress. Anything crochet is so in this summer, and you totally need it for your break.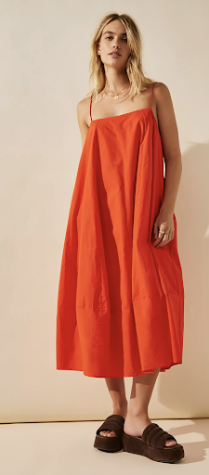 And, get ready for that favorite feeling of getting ready for dinner after a long day at the beach. Free People, another one of Blankenhiem's favorites, has the perfect sunset dinner dress: its Struttin' Midi Dress in Tangerine Tango. The bold orange of this pretty dress will really make your summer tan pop. 
Now that you know what to wear this summer break, get to shopping! Follow this summer 2023 lookbook for your most stylish summer yet!
---
Support Student Media
Hi! I'm Catie Pusateri, A Magazine's editor-in-chief. My staff and I are committed to bringing you the most important and entertaining news from the realms of fashion, beauty and culture. We are full-time students and hard-working journalists. While we get support from the student media fee and earned revenue such as advertising, both of those continue to decline. Your generous gift of any amount will help enhance our student experience as we grow into working professionals. Please go here to donate to A Magazine.