the style of the modern witch
The style of the modern witch has evolved. Traditions dating back to the 17th century are still practiced, but the styles are constantly changing. These latest trends from Black Cat Boutique will ensure that you and your coven are dressed your finest. The latest collection, "Magick Mysteries," puts a modern twist on the timeless aesthetic of witches; featuring lace details, thigh high boots, corsets and full-length dresses. Silver jewelry has also become a staple in the witch community; our Magick Mysteries collection features layered necklaces, rings and wire wrapped crystals. 
Photography by Alyssa Coyle and Maggie Harris.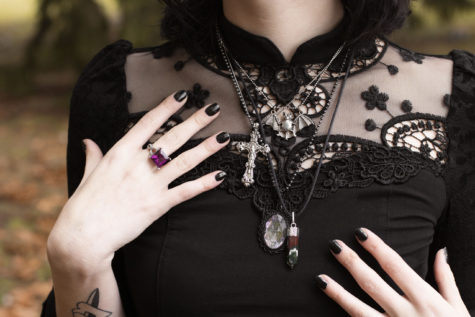 CRYSTAL JEWELRY 
Crystal jewelry provides a piece of magick everywhere you go. Crystals have unique and powerful properties that can be beneficial, as well as fashionable.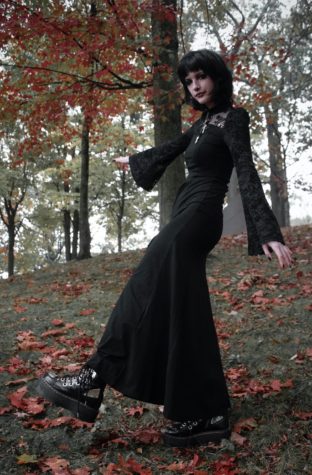 DRESSES 
Gothic style has inspired countless witch trends, including all-black attire. Black is a symbol of darkness and mystery, carrying a social significance when distinguishing yourself as a witch. Magick Mysteries brings multiple styles of all-black dresses, featuring new necklines from high collared to sweetheart.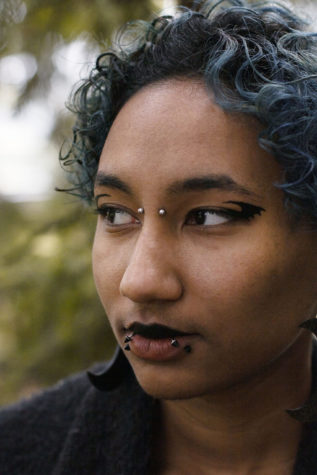 MAKEUP 
Bold eyeliner and dark lipstick are a modern take on witch makeup. Emphasizing the unity in all-black attire, these makeup styles are guaranteed to accentuate the Magick Mysteries collection.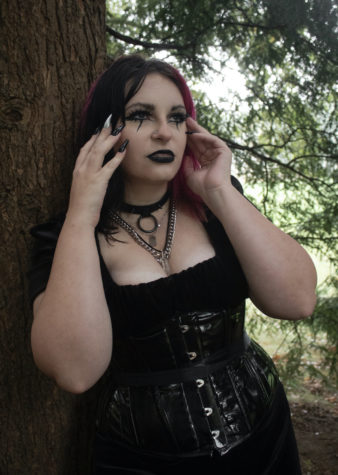 CORSETS
Layering a corset over a dress or shirt creates a dynamic look. Adding a corset is a great way to add contrast to an all-black outfit. Along with accentuating your figure, layering with corsets can transform a simple outfit and make your personality shine through.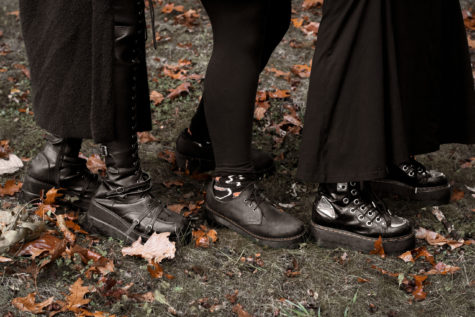 BOOTS
Whether they're platform, lace-up or high-heeled, boots are a classic in witchy fashion. Shoes say a lot about one's personality, so don't be afraid to express yourself with the Magick Mysteries boot collection!
---
SUPPORT STUDENT MEDIA
Hi, I'm Grace Avery, a senior fashion merchandising student from Columbia, Maryland! I'm also the editor-in-chief of A Magazine. My staff and I are full of passion and aspiration as we commit our work to bring you the most meaningful and entertaining news from the realms of fashion, beauty, and culture. Our team is full-time students and hard-working journalists. While we get support from the student media fee and earned revenue such as advertising, both of those continue to decline. Your generous gift of any amount will help enhance our student experience as we grow our community into working professionals. Please go here to donate to A Magazine.