the fall of the euphorian empire
You've seen it, I've seen it, your mom has probably seen it: "Euphoria." 
The HBO teen drama quickly rose to cult classic status after its first season. The show features a conglomeration of everything a Gen-Zer wants to see, beginning with its star studded cast. Zendaya, Alexa Demie, Sydney Sweeney and even Eric Dane (McSteamy on "Grey's Anatomy") are enough to garner thirsty fans' attention. Mix that with drugs, crime, sex and love, and you've got a hit show.
While that is all true, it's only scratching the surface of the depth that "Euphoria" actually holds. The show is beloved by fans for presenting traditionally taboo topics such as substance abuse, domestic violence, gender identity and mental health in a raw and relatable way. The show gives voices to marginalized groups such as POC, the LGBTQ+ community and addicts who don't often see that kind of representation in pop culture. 
Between comedic taglines turned viral TikTok sounds and makeup and fashion trends that infiltrated every sector of pop culture, the "Euphoria" franchise seemed to be impenetrable. Surprisingly, the release of season two was followed by a stream of controversy, predominantly concerning the show's director Sam Levinson. The backlash originated from the vicious world of "stan Twitter" calling the director out for lack of development in Kat's (Barbie Ferreira) storyline. The plus-sized cam-girl who was an integral part of the first season and even had an entire episode devoted to her back story, now received less screen time than newer supporting characters with no clear indication as to why. 
On August 24, Ferreira announced her exit from the "Euphoria" cast in an emotional Instagram story post that read, "After four years of getting to embody the most special and enigmatic character, Kat, I'm having to say a very teary-eyed goodbye. I hope many of you could see yourself in her like I did, and that it brought you joy to see her journey into the character she is today. I put all my care and love into her and I hope you guys could feel it. Love you, Katherine Hernandez."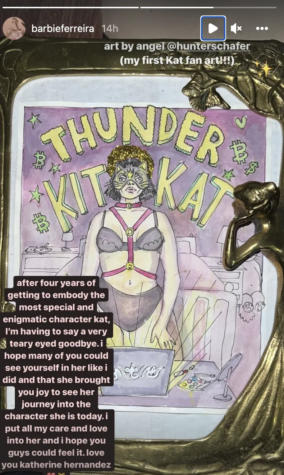 Naturally, the announcement sparked fans to demonize Levinson, blaming him for Ferreira's exit. Twitter user @cursedhive stated, "Sam Levinson offered no resolution for any of Kat's struggles. Instead he made her a teenage camgirl, had her emotionally manipulate her boyfriend, then he practically turned her into a non speaking background extra. Now she's gone completely, yeah that makes sense." 
Levinson has also been under fire for oversexualizing female characters in the show, most notably Cassie (Sydney Sweeney). Since the pilot episode, Cassie has been seen topless in a huge portion of her scenes. It is widely believed that the excessive nudity is exploitative, however Sweeney came to Levinson's defense in an interview with The Washington Post stating that "she finds the show's nudity 'empowering'" and when she did feel that nudity did not enhance a scene, and rather took away from the content, he allowed her to stay clothed.
Regardless of Sweeney's defense, the show is still about minors in high school, so excessive nudity seems to be used solely to cater to the male gaze rather than advance a plot line.
Following HBO's announcement that the show will be renewed for a third season, even more controversy surfaced surrounding cast members.
Trans actress Hunter Schafer, who plays Jules, has been criticized for liking an Instagram post that villanizes non-binary people and blames them for making trans healthcare less accessible. According to BuzzFeed News, the post "asserts that those who do not medically transition hold some of the blame for the anti-trans policy coming from the right-wing." The post explains that non-binary people have created and spread the narrative that in order to be considered trans, you do not need medical procedures; in turn making accessibility to affordable trans health care more difficult for those who seek it. Schafer liked the post and commented "!!!!" under it.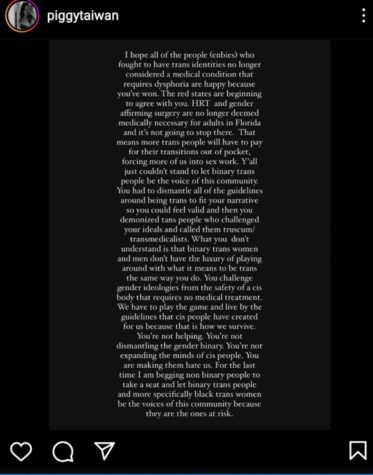 Members and allies of the LGBTQ+ community are upset with Schafer for blaming anti-trans laws on anyone except cis transphobes. Blaming non-binary people only pins the community against each other, rather than blame the lawmakers actually responsible for it. 
Sydney Sweeney has also found herself in political controversy after releasing photos of her mother's 60th "hoedown" themed birthday party. The backlash began when fans noticed her father wearing a Blue Lives Matter T-shirt in one of the photos. Immediately, fans took the photo to Twitter and began making assumptions about the actress's political views. Taking it a step further, they discovered photos on her brother's Instagram that showed party guests sporting MAGA parody hats that read "Make 60 Great Again."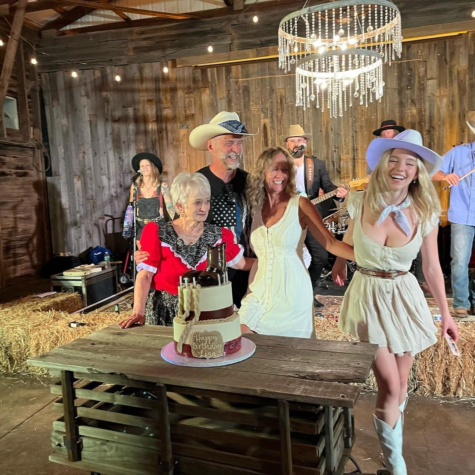 Sweeney came to her own defense on Twitter, urging people not to make assumptions about her based on a few family photos. The actress wrote, "An innocent celebration for my mom's milestone 60th birthday has turned into an absurd political statement, which was not the intention. Please stop making assumptions."
With so much controversy surrounding the HBO drama's production and cast members, the fate of the third season is unknown. Although, knowing Gen-Z and their media guzzling tendencies, they will most likely stream the season regardless of controversy; and is there really anything wrong with that? "Euphoria" has been a powerhouse in fashion and pop culture influencing everything from clothing trends to nail art. The show's explicit depiction of the reality of being a teen has resonated with millions of young people all around the world. The art can be separated from the artist, especially when that said art is destigmatizing addiction and other social issues in a way that is easily consumable and just plain entertaining.
No one knows what's in store for "Euphoria" and its cast, but watching the behind the scenes drama unfold has proven to be almost as entertaining as the actual show.
Support Student Media
Hi, I'm Catie Pusateri, the Editor-in-Chief of A Magazine. My staff and I are committed to bringing you the most important and entertaining news from the realms of fashion, beauty and culture. We are full-time students and hard-working journalists. While we receive support from the student media fee and earned revenue such as advertising, both of those continue to decline. Your generous gift of any amount will help enhance our student experience as we grow into working professionals. Please go here to donate to A Magazine.