a night to remember in black hollywood: inside the 52nd annual renaissance ball
With one step onto the red carpet leading into the ballroom, you could feel the high energy abuzz in the room. For one night, students were granted total freedom to live their high glam fantasy—and that opportunity was not taken for granted. From huge ball gowns to sleek slip dresses to crisp tailored suits, there's no question that we were here for an elegant affair.
The legacy of the Black United Students' Renaissance Ball, now in its 52nd year, has established it as one of the most highly anticipated events on the Kent State campus, especially among students of color. Historically having been created due to Black students not being allowed to be a part of campus Homecoming events, the Renaissance Ball brings together diverse students for a night of culture and creativity. This year, the theme was "A Night To Remember in Black Hollywood." Brian Johnson, programming director of Black United Students, worked tirelessly to find the perfect theme and make sure that it was one that hadn't been done before.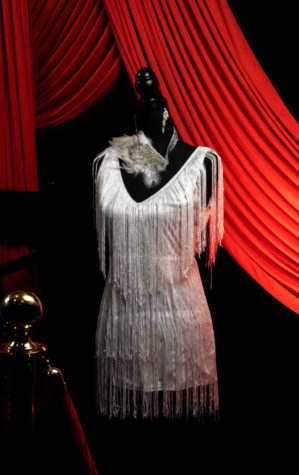 "The theme of the event is probably one of the hardest things to come up with," Johnson said. "I chose this year's theme because of how successful Black celebrities have been in the media. I also chose this year's theme because Black culture is in everything. This can be seen by all the different talents our contestants possess, and [through] every ounce of help I received. Whether it be the decorator, make-up artist, etc, I made sure that it was Black-owned."
Chandelier table decor, an Old Hollywood inspired photo booth, and the black, white and champagne color palette transformed the ballroom into a Hollywood setting. One last bite out of the caramel glazed brownie, the lights dimmed and the show began.
Getting the audience excited for the night were hosts Marz Anderson and Makayla Grace—who had both hosted the previous year as well. After taking time to introduce each judge, the massive blue stage curtains pulled back, and the contestants finally made their debut with an upbeat dance number. 
The male presenting contestants showed off their choreography first as they graced the floor donned in matching maroon shirts, black pants and black brimmed hats. Following the men came out the female presenting contestants decked in all black dancing to Beyoncé's Coachella version of "Run The World (Girls)." For the closing number of the opening sequence, all the contestants reconvened to Whitney Houston's "I Wanna Dance with Somebody," before the talent section began.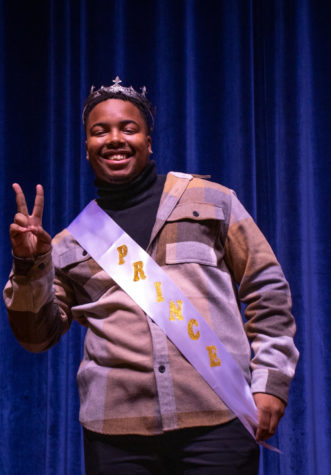 The contestants included DeArrius "D" Gleaves, Jazmin Harvey, Shane Reese, Lillah Tolbert, Khalid Volious, Natalie Phillips, Daylon Brown and Raychelle Malone. The talent portion of the night provided each participant an opportunity to showcase their creativity and uniqueness. No one act was similar to any other, as the crowd was able to enjoy short films, various musical solos, a poem and a step dance. The passion each contestant brought to the stage was unquestionable, making the vote for fan favorite a difficult one among the audience once intermission hit. 
Once the last act concluded, the crowd was able to connect with the contestants on a more personal level as the judges asked each participant a couple questions about themselves. The questions ranged from "What's the inspiration behind your performance?" to "Describe a problem that you experienced and how did you overcome it?" Another intermission, a best dressed competition and a second serving of pasta later, and we had the results for who won the crowns.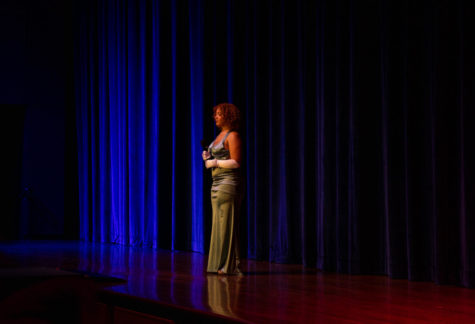 While each contestant left it all out on the stage, ultimately it was Reese's original poem and Phillips's cover of "Your Daddy's Son" by Audra McDonald that won them the titles of Prince and Princess respectively. Additionally, Tolbert's "A Tribute To Her" performance and Brown's all-Black horror short film helped them be crowned King and Queen. Tolbert's performance did not just win over the judges, but it also resonated with the audience as she was voted fan favorite of the night.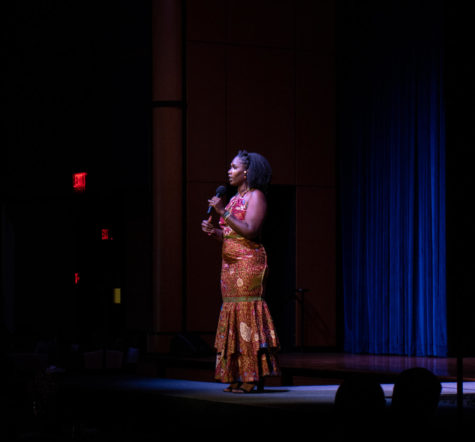 "Towards the beginning of my college journey, I did not see myself participating in the Renaissance Ball, due to it being such a high scale event," Tolbert said. "Over the years, I would definitely say my confidence grew, and by my senior year I knew it was something I definitely wanted to do. I had learned so much about myself over the time and gained so much confidence and love for myself within that, and I wanted to do something that embodied who I am today and just leave that on the stage regardless of the results."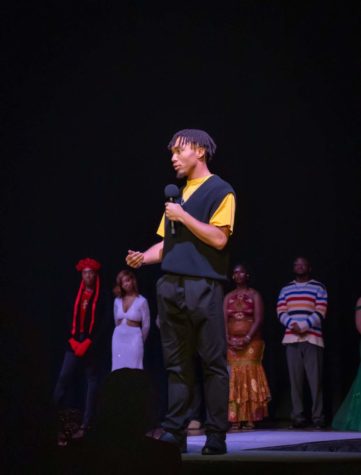 As the night came to an end, the high energy was still ongoing as audience members took their lasting pictures of their outfits, before this night of fantasy became nothing more than a past memory. Nearby were the contestants as they received their congratulations from friends and fans alike, and took in the excitement of the whole night.
"Being crowned King is such an honor that it's honestly hard to express the true feeling with words," Brown said. "It's already such a blessing to be able to come together with fellow Black students and put so much work and passion into something we all care for, just adding the privilege of being king onto it, honestly is a dream come true. The title for me has, if anything, inspired me to continue to try and be the best I can be, so I can then go and and continue to create stories which are used as a positive force of drive and inspiration to the community."
---
Support Student Media
Hi! I'm Catie Pusateri, A Magazine's editor-in-chief. My staff and I are committed to bringing you the most important and entertaining news from the realms of fashion, beauty and culture. We are full-time students and hard-working journalists. While we get support from the student media fee and earned revenue such as advertising, both of those continue to decline. Your generous gift of any amount will help enhance our student experience as we grow into working professionals. Please go here to donate to A Magazine.