depop: the leader of thrifting's revival
You may love the aesthetics of the past, cherishing the clothing that has been passed down to you from older generations. You may just really love shopping for the next trendy style. But, these two emerging mindsets, both great in their own way, have shifted the way Gen Z looks at shopping, and hopefully, continue to shift the fashion industry for generations to come. 
Thrifting has always been a way for people to get more bang for their buck, and get a variety of second hand clothes for cheap. But in the past few years, Gen Z has shown that thrifting is a new way of being trendy and finding those unique pieces that you can't find anywhere else.
With COVID-19 impacting people and reducing access to go to actual thrift stores, online thrifting has only grown. The recent spread of monkeypox has also been a factor in limiting thrifting since people are increasingly cautious about trying on clothing in stores. With the familiar influence of social media, they have brought those familiar thrift stores online, with a few clicks of a button. 
From the start of the pandemic, fast fashion rose to new heights, causing more concern for how this is affecting the environment for the next generation. But, because of the simultaneous rise in thrifting provided by new apps, it has allowed people to easily purchase pre-loved garments from their living rooms. Shops like Depop have fueled this new interest, paired with popular influencers on social media driving this new wave of thrifting. Almost 90% of Depop's users are under the age of 26, according to Vogue Business. 
With the help of influencers like Emma Chamberlain, Depop has only grown stronger in the past few years. Chamberlain is a style icon for Gen Zers and her partnership with Depop is a step in the right direction for sustainable fashion practices. Depop is using the power of influencers  who authentically shop second hand as a way to reach people through marketing that feels attainable and genuine.  We often see people like Chamberlain, and other influencers and celebrities wearing clothes that you don't see everyday. Achieving that unique look is hard to do, especially when buying from the same fast fashion giants like Shein or H&M is often more affordable or accessible for younger customers. 
In an interview with Esquire, Jon-Joe Rogers, a preferred seller on Depop with 65,000 followers, explains, "It's shown that you don't necessarily have to be in London or Paris to be a success anymore. Fashion has become sort of… borderless, and I think that's good. It's shown that anyone can do it."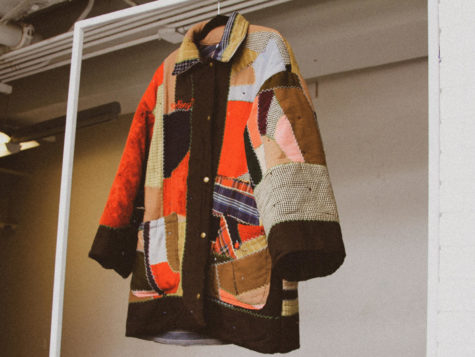 By purchasing items from Depop and platforms like it, the rise of pre-loved apparel will ultimately start to slow the demand in the fast fashion world, which is already taking a large toll on the environment. To list just a few statistics of this toll, "Three out of five fast fashion garments end up in a landfill within a year of purchase" and "A single polyester garment can shed millions of microplastics."
Hillary Hoffower from Business Insider writes, "There, too, is the sustainable aspect of secondhand clothing — Gen Z is more willing than any other generation to pay more for sustainable products." Depop announced its plans to earn the "Climate Neutral" label, which Time reports that the label "involves purchasing verified carbon credits to retroactively offset all sellers' shipping emissions by the end of 2021." These changes for the future of our environment starts with all of us. Each purchase from Depop or any thrift store like it is contributing to help slow environmental dangers for the future. 
Freshman fashion merchandising student Jay Fralic said he prefers buying thrifted items over buying brand new pieces. "I feel like most people in our generation are more conscious about the impacts of the new apparel industry and are willing to shop second hand even though there may not be as much to choose from," Fralic said. "It's great that there are so many different ways to shop secondhand, whether it's a physical store or through the tip of your fingers." 
This easily accessible future of shopping and the variety of options allow people to still have that freedom to shop how they want, but also push for thrifting to a new generation with the help of social media. 
Whether you shop on Depop, in-person thrift stores, get hand-me-downs or upcycle your wardrobe, adding more second hand clothing into your wardrobe isn't only good for the environment, it is also beneficial for fueling future fashion trends. The rise in thrifting has many positive impacts, as well as fueling future trends in fashion. 
But if one thing is for certain, it's that Depop will hopefully be just the start in the shift of how we shop for clothes online and in stores. So go find that unique pre-loved item and continue its story.
---
Support Student Media
Hi! I'm Catie Pusateri, A Magazine's editor-in-chief. My staff and I are committed to bringing you the most important and entertaining news from the realms of fashion, beauty and culture. We are full-time students and hard-working journalists. While we get support from the student media fee and earned revenue such as advertising, both of those continue to decline. Your generous gift of any amount will help enhance our student experience as we grow into working professionals. Please go here to donate to A Magazine.