my grandmother's lifetime of fashion
In 1960, my grandmother Nereida Perez made the courageous decision to say goodbye to her life in Puerto Rico. She purchased a one-way ticket to New Jersey in hopes of changing her life for the better and never looked back. She was 18 years old, and although she had only received a third-grade education, she was incredibly bright. She left behind her parents, siblings and responsibility of running the household to live with her aunt in Newark and create a life of her own. 64 years later, she couldn't be more proud of the life she's created; Her 55-year marriage, two daughters and four grandchildren are living proof of her accomplishments. Although she currently enjoys her mundane lifestyle as a retired senior, her life was filled with struggle. But even through the hard times she faced, her outfits never skipped a beat.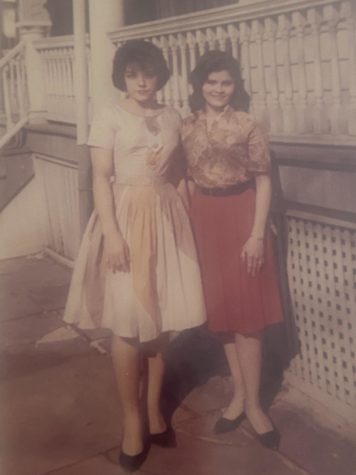 In the 1950s, women's fashion entered an era of elegance, sophistication and radical femininity. Popular styles fused daytime wear with evening wear, most notably in the rise of "new look" dresses, a silhouette introduced by Christian Dior. Voluminous skirts and cinched waistlines emphasized feminine figures and created sex appeal without showing skin. Puerto Rico's booming tourism industry meant that the island was frequented by American and European socialites whose fashion had an influence on locals. 
The introduction of the "hourglass figure" trickled into Puerto Rican fashion and inspired women of every class to achieve the look, even without designer labels. Nereida recalls the trend in which your waist had to be small, and your skirt had to be big. To achieve the style, she would tuck a shirt into her skirt and wear her belt on the tightest loop possible.
"Balloon sleeves" as my grandma calls them, and "peasant sleeves" as we call them today, were a trend followed by teens. Big poofy skirts with even poofier sleeves gave a playful yet elegant look. In 1957 when my grandma was 15, her father was sent to the U.S. to work for three months. He left in the summer, and when he returned in December, he came with a gift for my grandma. It was a beautiful dress with balloon sleeves and lots of tulle. She was enamored by the dress, in awe of its beauty and excited to own a piece of American clothing from the mainland.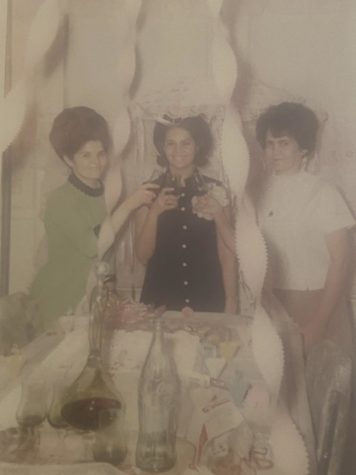 By 1960, my grandma knew she wanted to live in the U.S. At home, she was faced with a life of poverty, strict parents who never let her leave the house and extensive chores that none of her brothers were forced to do. She wasn't allowed the same liberties as men, and as the stylish and smart young woman she was, she knew she was worth more than that life. 
As a result of the Spanish-American War of 1898, Puerto Rico became a territory of the U.S. By 1917, President Woodrow Wilson signed the Jones-Shafroth Act, which made Puerto Ricans U.S. citizens and allowed them to travel to the mainland without a passport. This created "a great migration" of Puerto Ricans into the U.S. with more than 21% of the island's population leaving in the '50s and '60s. The majority settled in the New York City and north New Jersey area. 
She had some family in Newark, New Jersey, so she made arrangements to stay with her aunt, and for $55, she boarded the plane to freedom.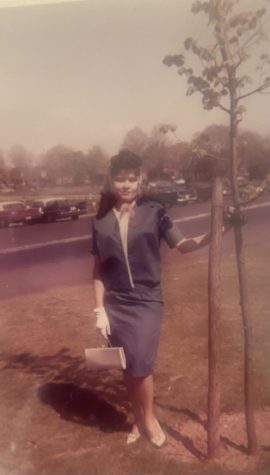 1960s American fashion was far more daring than that of the '50s. Dresses stayed big, and hair got even bigger. My grandma remembers seeing beehives for the first time when she got to New Jersey. Of course, she followed the trend with her hair pulled up a foot over her head.


Bright colors, prints, skirt suits, pencil skirts, bandanas and head scarves were just a few of the hot clothing items of the '60s. For the first time, my grandma saw large numbers of women wearing pants and short shorts. However, dressing elegantly to go out was still important. Every weekend, my grandma remembers getting dressed to the nines in a suit or dress and heels to walk through Mosquito Park in Newark. All around the park were groups of women dressed gorgeously, showing their outfits off to the city and looking for male suitors. Lucky for her, her uncle was interested in photography, so he often took photos of her and her cousins perusing the park.
She began experimenting with colors, prints and shorts in her wardrobe creating eclectic outfits. During the week, my grandmother worked a factory job, but on the weekends she was able to go out and express herself through her clothing, without having anyone telling her what to wear; what a new experience.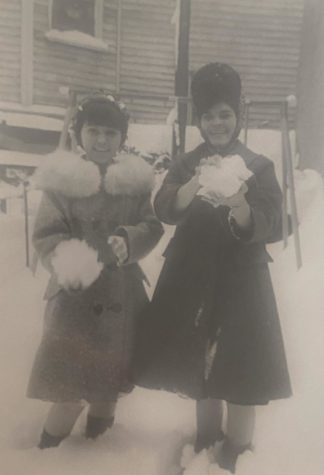 New Jersey winter took my grandma by surprise. In her first November, she was shocked by the temperatures and did not have the clothes to withstand the cold. She had never experienced weather under 60℉ on the island, and most definitely had never seen snow. The first snowfall of that year was big, with the streets completely covered in inches of snow. My grandma remembers being in awe of the white powdery substance, something she had only heard about and seen in photos.  Like a child, she was running through the streets playing with the snow and throwing snowballs.
By 1967, she met my grandfather Audencio Perez who courted her for three months before proposing (she tells me they were just tired of being chaperoned on dates). They married and were pregnant with their first child by 1969 and another in 1971 (my mom!). They are still together to this day, and refuse to leave each other's side. Even during pregnancy, her outfits were still on point; you could never catch her in outdated maternity clothes.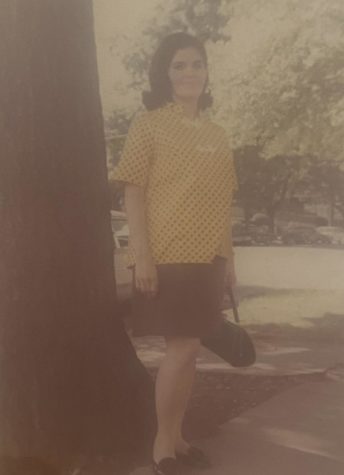 Growing up, my grandma took care of my brother and I each day after school. I loved hearing her stories of her early experiences in Puerto Rico and had vivid pictures in my head of what I thought her childhood looked like. As I grew older and created my own sense of style, my grandma always encouraged me by complimenting my outfits and telling me she expressed herself the same way when she was younger. Even once I reached high school and she would see some of my more scandalous outfits, she always celebrated them and reminded me I got my curves from her. 
My grandmother has always been a woman who took pride in her appearance; a trait she passed on to my mother who then passed it down to me. The trait is commonly referred to as living in "vain." However, she believes that in order to be respected, you must present yourself in a way that makes you feel proud. No matter what she's doing, she is always dressed appropriately with her hair and makeup done. This ideology comes from the culture of the mid-20th century, but still reigns true today. Some advice from the most fashionable woman I know, Nereida Perez:  Dress for the life you want, not the one you have.
---
Support Student Media
Hi, I'm Catie Pusateri, the Editor-in-Chief of A Magazine. My staff and I are committed to bringing you the most important and entertaining news from the realms of fashion, beauty and culture. We are full-time students and hard-working journalists. While we receive support from the student media fee and earned revenue such as advertising, both of those continue to decline. Your generous gift of any amount will help enhance our student experience as we grow into working professionals. Please go here to donate to A Magazine.