the reality of being a full-time student and entrepreneur
Being a full time student is exhausting as it is. Classes can be a handful, life can be stressful and finding yourself above it all is difficult at times. Now, imagine having all of these expectations and responsibilities, and running your own brand on top of it all. As a full time student, working on her own fashion and managing her own shoe event, freshman fashion merchandising major Cassidy Phidd does it all. 
As a child, Phidd's mother used to take her on shopping trips and through the years her passion for fashion grew. 
"I wanted a brand that meant something, not just putting words on a shirt," Phidd said. "I wanted something that has meaning, and spreads a positive message."
In pursuit of bringing her love of fashion to life, Phidd chose to come to Kent State University to make her mark on the fashion world.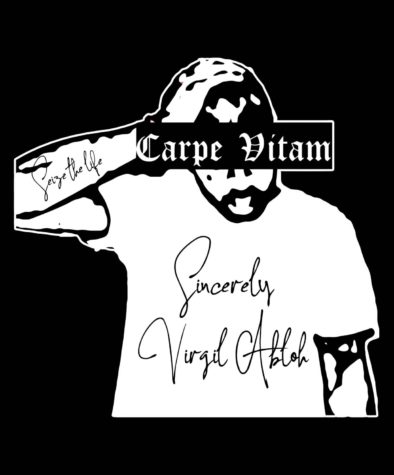 "I started my brand Carpe Vitam on February 26, 2022," Phidd said. "The idea came to me in a dream, the name and spelling; I woke up, [and] went on Google to find out it means 'Seize the life'."
Phidd said she sees this as a message to herself and everyone to seize every opportunity that presents itself. She knew this message needed to be broadcasted everywhere. 
"The original color pattern for my brand was black and white because life is black and white," Phidd said. It's easy to get caught up in the distracting colors of life's complications rather than focusing on the straightforward black and white paths. 
"There's either a positive result from your actions or negative, you have to look at it from a black and white perspective," Phidd said. "Everything has an answer and you have choices in what you do in your life."
Phidd explains how difficult it can be at times to balance all of her responsibilities. Making sure school assignments are done on top of personal work for her brand can be a lot to handle. 
"Being a college student, trying to juggle our mental health and also school, possibly a job etc is overwhelming; we all have our battles we are going through, the point is to not let them define you," Phidd said.
In order to get all of her work done, Phidd incorporates her brand into her fashion classes when possible to get two things done at once. 
In addition to Carpe Vitam, Phidd is also the creator and manager of her own shoe event, 330 SneakGeekz which she started in December 2019 with only $150. Her event focuses on bringing many shoe vendors once a year to sell their shoes. 
"That first year I only had one real shoe vender, the rest were fillers that did not sell shoes," Phidd said. "I felt discouraged at first and wondered if I should continue or not, but there was something in me that told me I need to keep going."
However, a year of patience and extensive planning later, Phidd's shoe event grew with over 400 attendees and around 22 vendors. The third year of the shoe event doubled and currently keeps growing in the present day. 
Junior fashion merchandising student Luca Sullivan is also familiar with balancing her own brand along with being a full-time student. Her brand Steezy Laundry started off as an inspiration style page on Instagram which led into the creation of her business.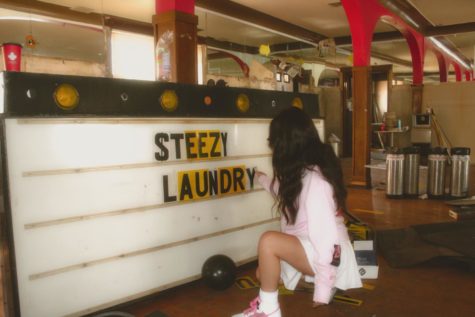 "I made the transition over from a style page to a brand in December 2021," Sullivan said. "I've always had the intention to switch it  over."
Sullivan's brand focuses on embracing nonconformity and using clothing as a way to express yourself. 
"I wanted everybody to start feeling comfortable and indulge in streetwear," Sullivan said. "Whether it's your first time or you've always loved it."
At the beginning of her journey, Sullivan explains that she really didn't know what she was getting herself into, but grows more knowledgeable each day throughout the learning process.  
"I had to set my own money aside, I had to put my heart and soul into it with no guarantee and I really didn't know what I was doing," Sullivan said. 
The reality behind creating a personal brand can be complicated and extremely time consuming. Going into it, she said she was unaware of the extensive planning and tedious factors necessary to run a successful brand. Sullivan explains the reality and hard work of it all. 
"I had the idea in December 2021 to release hoodies and hats," Sullivan said. "In my mind they were going to be done by February. It literally took until August for me to release the first collection."
The surprising time-consuming factors in the beginning phase of Sullivan's brand is a prime example of how even if things may not go as planned, it is important to keep moving forward. 
"Time management and discipline is important," Sullivan said. "Debating on if I want to go out, or using this free time to focus on my brand, it's picking and choosing between what's most important."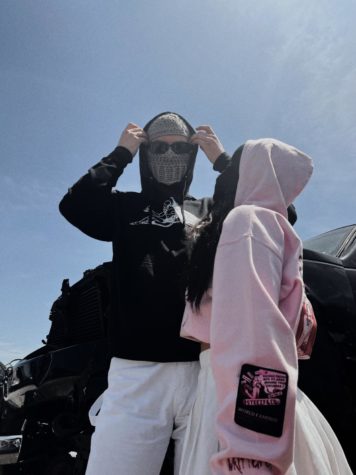 As a young female entrepreneur, Sullivan expresses her frustration when she's not taken as seriously by older and more experienced people in the industry. 
"I learned during this process you have to be strict with the manufacturer [with] exactly what you want," Sullivan said. "If you're not strict with them and stay on top of it, your stuff will get pushed to the side."
Sullivan said that every person should take that risk to pursue their dreams and ideas. With deep research, strategic planning and determination, anything can be possible. 
"If you don't go for it you'll never know," Sullivan said. 
---
Support Student Media
Hi! I'm Catie Pusateri, A Magazine's editor-in-chief. My staff and I are committed to bringing you the most important and entertaining news from the realms of fashion, beauty and culture. We are full-time students and hard-working journalists. While we get support from the student media fee and earned revenue such as advertising, both of those continue to decline. Your generous gift of any amount will help enhance our student experience as we grow into working professionals. Please go here to donate to A Magazine.