a mag's guide to a night out
As I ready myself in the mirror by lining my lips and adding a bit of sparkle to the finishing touches to my makeup, my accompanying party flits around my room while taking shots, rummaging through clothing racks and closets, asking what time we plan to leave and who we are meeting where and conversing on the most recent details of our personal lives. This ritual of preparation for a night out in our college town follows the same methodical steps: Shuffling through playlists and marching around my kitchen taking our final pregame shots we all scurry to the sidewalk to begin our parade into downtown Kent to see what will become of another weekend 11 p.m. to 3 a.m. outing. Each of us having our own favorite pubs and people to see, I cherish these moments when we are all living in the same place experiencing college and coming into adulthood with one another.
Now rounding my 22nd birthday and as a loyal patron of the bars in downtown Kent, here is my personal list of bars I frequent and the different experiences they offer.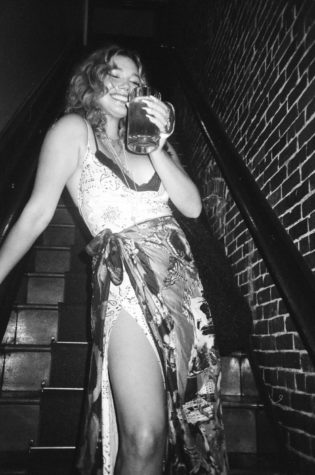 Rays Place
An iconic restaurant in downtown Kent also known for its shot wheel on 21st birthdays. Rays has always been a go-to bar on bigger drinking days in Kent like homecoming and darties. Its infamous drink is its Long Island. I think what sets Rays' Long Island apart from the rest is that it does not use pre-made mix and instead takes the time to pour the vodka, gin, tequila, rum and triple sec into the frosted mug and topping it with sour mix and Coke. If you've only ever gone to Rays for this iconic drink, I recommend trying the other shots on its wheel. If your parents live close enough to visit on your 21st, Rays is always the place to take them, but maybe make sure they're grabbing another round when your friend decides to serve you a blowjob shot for their shot book page. I recommend Rays as the start of any bar crawl, not only for the array of fun and creative shots, but so you're well enough to make it down the narrow set of stairs for the rest of your night.
The Standard
The Standard is the newest bar/restaurant contributor to my list. The underground bar is decorated with red leather booths with black and metallic accents. It serves a collection of fancy cocktails with flamboyant garnishings like cotton candy, edible glitter, boba and more. For a more upscale experience to a regular night out in Kent, I recommend The Standard. In my experience, and I know other study abroad students can relate, the bar resembles our time in foreign establishments abroad with its overall atmosphere and long list of refined cocktails and glassware. It's also a great option if you don't want to make the trip to Cleveland for a classy experience. The Standard's self-proclaimed staple drink is its bobatini. With an extensive list of flavors, the martini is a combination of your flavor of choice of fruit puree, flavored vodka, sparkling seltzer and bursting boba balls served in a martini glass and garnished with edible flowers.
The bar also features bottle service and has a reserved area with couches, TVs and table games for the section. Standard has recently added on to its weekly specials with a martini night, karaoke and performances from local artists. The menu is also everchanging and includes late night snacks along with higher class dining. My best description of the establishment would be a vampy underground speakeasy vibe where you can feel effortlessly refined with smoking old fashions and flutes of sparkling drinks. The menu isn't the only thing you can order from, as each bartender has their own specialty drink they like to make.
The Loft
The old wooden bar has always been a go-to pregame bar amongst my friends. The overall vibe is  similar to Doms, but the bar's narrow layout leaves little room to converse, but a great way to see friends in passing and inform them of your next stop on your night out. The bar does include a second basement floor with a smaller bar and a few pool tables, recommended for longer stays. My most frequent order consists of a few hulks and a drink to sip on while waiting for the rest of our party to catch up or join us in the worn, engraved booths. Hulks are Loft's notorious two-glass concoction of 7UP and Grizzly Energy Drink with a shot of vodka dropped in. The dark green liquid is served in a mug and meant to be chugged all at once in a competition against the rest of your friends. The infamous drink's sister, the rocket pop, is also a popular choice with a sweeter flavor of UV Blue, 7UP and grenadine. The pre-dropped shot drinks are the bar's solution for patrons who didn't enjoy taking shots, but spiraled into a cult-like obsession for college students and inevitably turned into a race to the finish.
In my personal opinion, if too many hulks are slammed too quickly, the hangover can be seriously deadly. Loft also features barrels of peanuts which you can self-serve and shuttle back to your table. The shells get messy, so a second paper tray is recommended for easy clean up. Loft is also known for its atrocious birthday shot, only served to patrons on the day of their 21st birthday. The shot includes the bartender of choice's mixture of liquor, mixers and even condiments. The shot is set on top of a flashlight to make the grueling contents more evident, resembling a science experiment gone wrong. They tend to go easier on the nastiness scale for girls, so boys be warned. 
Zephyr
Zephyr tends to be one of my less frequented bars, but has always been one I strive to go to more. The three-story bar is known for its karaoke and trivia nights and its patio littered with giant replicas of table games. The patio's neighbor, Taco Tantos, also has a small serving window where you can order takeout and eat at the picnic tables. The first floor wall is adorned with a chalkboard menu where you can try Zephyr's seasonal drinks and brews, and it offers "mini pitcher" sizes where you will be promptly slid a hand held pitcher of your choice of drink. As described by A Magazine's Photo Director and my bar crawl partner Maggie Harris, Zephyr is Kent's honorary gay bar, with weekly drag show performances and the frequent patrons often identifying as queer.
The rest of the self-proclaimed stairmaster bar features dancefloors and disco balls for busier nights. I tend to come to Zephyr on my nights out with my second circles and always have an amazing time playing pool and listening to other patrons' renditions of "Bad Romance" by Lady Gaga. My go-to drink is a mini pitcher from its featured menu or a fruited sour Zephyr has on draft. On warmer days, we pile into the colored booths in the patio and play card games like ride the bus and bullshit. I've yet to attend a drag show, but it is most definitely on my to-do list for my future outings.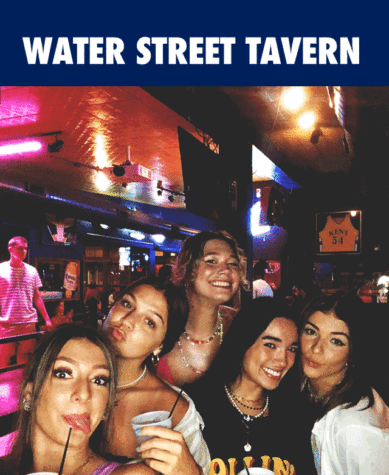 Water Street Tavern
Water Street Tavern is a staple sports bar here in Kent, and if you're lucky enough to make it out during the day, they also have amazing food. I highly recommend the chicken meal combo, which is served with a sugared donut on the side. If sitting in the stands for a Kent game isn't really your thing, Water has a copious amount of TVs and a projector you can watch the game from. The walls are decked out in blue and gold Kent State paraphernalia, signed jerseys and championship posters. Water is known for its ladies night deals where every Tuesday night select well drinks are $1 and $2 for a double. Recently, Water has banished its iconic neon blue fish bowl accompanied by large, colorful, silly straws plastered with its logo for its newest promotion "the Big Red." The Big Red is a massive solo cup with your choice of cocktail (also accompanied by silly straws). The menu is always changing, but Water features five to seven different cocktails for the massive hangover in a solo cup.
Thursday nights are bucket nights. Similar to the Big Red, it has its own list of concoctions served in a small hand held pale with – you guessed it – silly straws. If the massive amounts of sugar cocktails isn't your vibe, you can also try the Electric Lemonades: a combination of vodka, blue curaçao and lemonade. The tavern also features a photobooth, which is a staple in any night out photodump post or Instagram story. One of my favorite things about Water is getting to see the GIF of photos from my night out. The rooftop is also a favorite amongst students during the warmer months, and on ladies nights, the DJ can be heard from down the block. My personal go-to days for a visit to Water Street would have to be Tuesdays in warmer months, sipping on dollar vodka lemonades and starting limbo challenges with my friends.
Dominick's
Dominick's, also known as Doms (or as "DAHMS" by my friend group), is my favorite bar in Kent. At the end of every night out, I find myself at Doms with a wave in from the bouncers that now know me by name. My annual end to my night consists of playing pool against pairs of boys with my best friend Lea; We rush to the back tables to write our names in big swirly letters on the chalk boards. We'll play for drinks, which always ends up being the cheapest, specifically Doms' signature drink, the $3 dom bomb, which is an even mix of Red Bull, vodka and your choice of schnapps, although everyone flocks to peach schnapps. The small neon board behind the bar always advertises the same flavors: cherry, grape, orange and peach.
If you're feeling generous, Doms serves them by the plastic pitcher chilled in ice for $40 and your own little stack of plastic shot glasses. By any chance you choose to nurse the pitcher yourself, good luck. If I'm not arguing over pool tables, I'll be on the back patio at an iron table with a group of friends huddled over a lighter and Marlboro reds. Not my proudest vice, but cowboy killers fit the townie-dive-bar-turned-Greek-bar aesthetic. Doms, as described by less frequent patrons, is "like a frat party." Although true amongst the Greek life socialites, you can still find a litter of townies at the bar playing frat boys in pool or bumming cigs outside with the rest of us.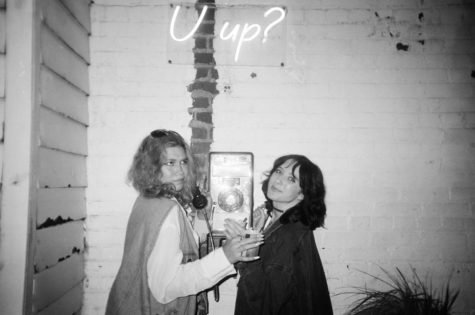 157 Lounge
Although 157 is not always a box to check on a nightly outing, I can't say no to an offer of seeing my friend, Cam Dixon, aka DJ Dix, and meeting my friends in their section for bottle service. 157 is another one of the closest-thing-to-a-club-Kent-can-get bars, notable for hosting date parties for Greek life, its back patio that features an old payphone in the wall and a blue neon script sign spelling "u up?" Next to the iconic photo op is a painted mural of angel wings and devil horns and tail – the perfect photo for you and a bestie on your night out. The lounge is also a sushi bar during daylight hours, and has a small illuminated fish tank. While at 157, most of my nights have been spent in the DJ booth, taking our goodnight shots with friends and gathering the rest of our remaining party to make our march to our final destination: A house on Main, EuroGyro or home (either ours or another's).
Barflyy
As my end-of-the-night bar and Kent's closest thing to a club, this retro bar is also an arcade and has a corner with a collection of arcade games that are available to play all night. The space is decorated with groovy retro decor such as giant lava lamps, posters and technicolored lights. The bar counter extends to the outside patio that is accompanied by fire pits and high tops. Barflyy exclusively plays 2000s throwbacks and the dance floor is always packed with just about everyone in Kent. On notable drinking holidays, you can see the line wrap around Fresco and down the block, so get there early if you don't plan on standing in line for 30 minutes or longer.
Since this information can be a lot to handle for a freshly 21st, here is my go-to list for a 21st bar crawl:
The Standard (a recent addition to our crawl list)

Rays Place

The Loft

Zephyr

Water Street Tavern

Domonicks

157 Lounge

Barflyy
Have fun and stay safe!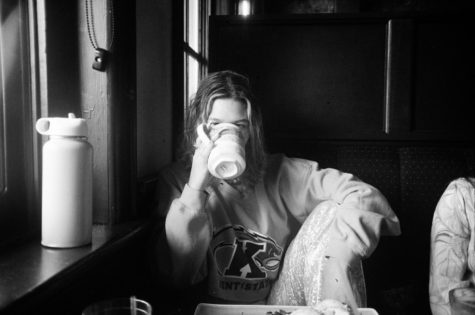 Sincerely, 
A Mag's Resident Party Girl
Emma Joffrion
---
Support Student Media
Hi, I'm Catie Pusateri, the Editor-in-Chief of A Magazine. My staff and I are committed to bringing you the most important and entertaining news from the realms of fashion, beauty and culture. We are full-time students and hard-working journalists. While we receive support from the student media fee and earned revenue such as advertising, both of those continue to decline. Your generous gift of any amount will help enhance our student experience as we grow into working professionals. Please go here to donate to A Magazine.