celebrating ramadan and exploring islam through fashion
A darling, dainty, delicate dress clothed new relationships I never knew existed. The warm white lace intricately stitched into the traditional dress was one worn by my mother at her traditional Iraqi wedding ceremony, and is one that holds an abundance of heartfelt meaning within me.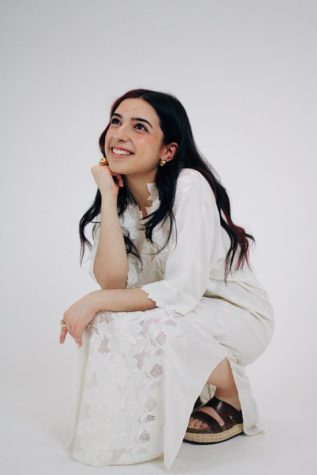 This mixing of religious garments in an arguably more cultural and civil context, for her, symbolizes how religion and culture are intrinsically and delicately tied together in her personal identity. As with her many dresses and jewelry, she has passed on her love and appreciation for our culture and the little things that symbolize it to me. She has taught me that this is all a part of our identity and to never forget who we are and where we come from. 
Being both American and Iraqi I always have had two very different perspectives when it comes to culture within fashion. Embracing my Iraqi heritage was an undiscovered territory of my identity for the longest time. Our traditional dress, a galabyeh, was an awakening moment between my religion, culture and my inner being. 
A galabyeh leans more towards a long modest style that can be an assortment of colors, varying patterns and detailing. A different name can be given to this traditional dress depending on the region. Similar to my mama, the beauty of these dresses can often be shared through a casual sense for a more everyday look or dressed up for a more formal event, holiday or special occasion. 
Many Muslims just celebrated Ramadan, arguably the biggest holiday in Islam. This time of contemplation is made for growing one's relationship with Allah, dedicating more time for one additional prayer and understanding the teachings of the Quran. The tradition teaches us to purify the soul, practice self-discipline, sacrifice and empathy for all, particularly those who are less fortunate, thus encouraging actions of generosity and compulsory charity, "zakat." 
During the month of Ramadan, Muslims fast from approximately sun up to sun down, everyday. Islam follows the lunar calendar, making Ramadan the ninth month of the Islamic year. Muslims have five pillars, or duties, to practice throughout the year alongside fasting, testimony of faith, prayer, charitable giving and making a pilgrimage to Mecca as the spiritual commitments an individual makes to their faith. Fasting serves as a reminder of frail humanity, dependence on Allah for such sustenance and compassion and duty to help those around you.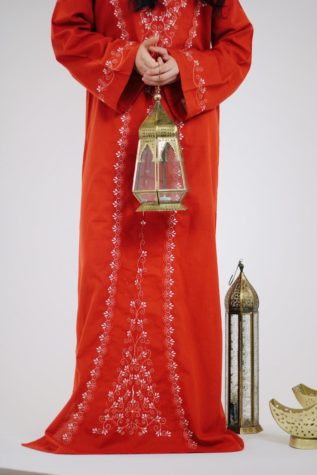 This time of devoutness can be viewed from an emotional scope to limit and dismiss negative habits such as jealousy, anger, comparison, swearing, gossiping, complaining and other common manners. While it may sound like a strict schedule of not eating and abstaining from everyday things like gossip, every Muslim is one step closer to Allah, their faith and their humanity. It is truly a time of reflection, growth and commitment that makes you a better person every year. Eid al-Fitr, "Festival of Breaking Fast," marks the end of Ramadan and it falls on the first three days of the Islamic month of Shawwal. 
Aside from the iconic crescent moon and star as the main symbols of Islam, lanterns and cannons are symbols of Ramadan in most of the Middle East. One of the old wives' tale that I always heard growing up was that one of the first followers of Islam wanted to see the crescent moon during the month of Ramadan. However, it was difficult to see, so the children of the tribe used lanterns to guide the man to a better position to see the moon. A less dramatized version of the story is that in the past, when Muslims went to the mosque for Maghrib prayer (at sunset), it was always dark, so they would use lanterns to guide their way to the mosque. Additionally, the cannons became a symbol for Muslims in the Middle East after the Ottomans would fire a cannon to announce that it was time to break your fast and pray, "iftar time." Today, the minaret towers of a mosque announce prayer and iftar time over the whole town. 
As Ramadan comes to an end, many Muslims, myself included, start to miss the sense of community created while celebrating. Being surrounded by a white, Christian society creates feelings of isolation and alienation when celebrating this month. Nevertheless, I can always fall back on my family to bring us all back together to celebrate our heritage. 
This sacred month has gifted me with a sense of belonging. Although I am 50 miles away from my hometown and an ocean away from my home country, a community has followed and been built here. Oftentimes, there are sensations of an absent feeling during our major holidays. I always felt like I was missing out on something when I would see people celebrating in my home country. Thankfully, the initiatives taken to replicate that same community by Muslims here in the U.S. have helped to fill that void. 
This tradition continues the relentless journey of self discovery of faith within myself and my culture. It has taught me what self-discipline means in times of doubt, whether that's doubt in my faith, myself or the world in general. However, participating in this tradition has not only allowed me to have greater faith and learn self discipline through my religion, it also has opened the door for me to see the world through my parents' eyes. This is something I thankfully experience every day through the stories they tell about our home country, our culture and our religion and all that it entails. When they talk about our culture and religion, you can see it in their eyes and demeanor how excited they are to share experience, insights and stories that have been told over generations. I am lucky to have parents who bring the magic of Ramadan back and better than ever through their passion for our culture and the stories they tell.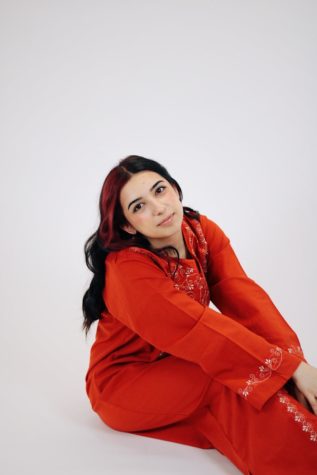 To all my fellow Muslims celebrating, Eid Mubarak!  
---
Support Student Media
Hi! I'm Catie Pusateri, A Magazine's editor-in-chief. My staff and I are committed to bringing you the most important and entertaining news from the realms of fashion, beauty and culture. We are full-time students and hard-working journalists. While we get support from the student media fee and earned revenue such as advertising, both of those continue to decline. Your generous gift of any amount will help enhance our student experience as we grow into working professionals. Please go here to donate to A Magazine.