ballet is not all sparkling tutus and pirouettes
Last year, "balletcore" was all over TikTok with some people using ballet rehearsal uniforms as everyday wear. Even those who weren't ballerinas joined in the trend. This romanticization of ballet is nothing new. From an outside perspective, it is easy to only see the beauty of it: the sparkling tutus, the architectural beauty of the opera houses and the graceful dances. 
But dancers go through much more than physical pain to put on the show. From body dysmorphia to the pressure to be perfect, being a ballerina can be incredibly demanding and exhausting. One of the potential negative aspects of ballet on dancers' mental health is the pressure to attain the "ideal body." Beauty standards already exist in society, but they can be even harsher in the ballet world, said Christina Black, a junior theater major and dance minor at Kent State. 
According to a study conducted by J. Claire Gregory and Claudia G. Interiano-Shiverdecker with four previous professional ballet dancers and four current dancers, seven of them expressed they had issues with body image. All the dancers decided to remain anonymous. One of the former dancers said her time as a ballerina and being constantly judged by others had a negative impact on her mental health and she still can't look at a mirror and not feel this judgment.  
Still, it seems to never be enough. One of the current dancers said he would go to the gym every day and still not be in "ballet shape." This can cause many ballet dancers to develop mental health problems and eating disorders. 
Lalah Brown, a freshman dance major, explained that because of how technical ballet is, there are times when nothing feels right and no matter how good you are, it is never feels like enough. And then add to the mix mirrors everywhere. This scrutiny can have a huge impact on dancers' mental health and how they view themselves. For Brown, "in ballet, what you consider flat, is huge."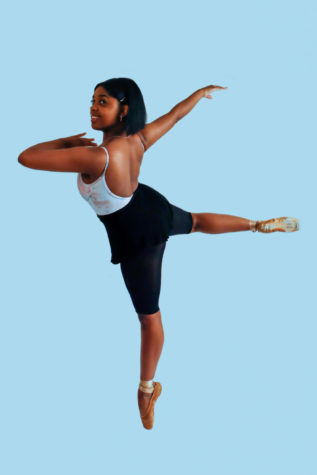 Another issue is the lack of diversity in the ballet world. Throughout history, Black people have been excluded from classical ballet by structural barriers as well as the white gaze being the standard to define beauty. There are so few ballet dancers in the corps de ballet because there is still a mindset that adding a "Black ballerina in the middle of a flock of white swans would somehow alter the harmony." 
Until 2018, Black ballerinas had to paint their shoes brown so they would have pointe shoes that matched their skin tones. It took 200 years for brown point shoes to be produced in addition to white ones.
"As a short, brown ballerina, I had to not only face what my body looked like but also my skin tone. It's like building blocks of trauma," Brown said.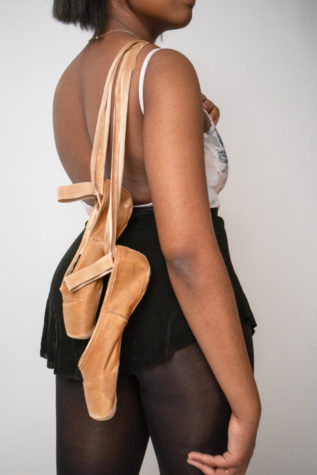 It's hard to tell if there has been some improvement in diversity. Brown said she has seen it, but she was not sure if it was for the right reasons. "A lot of companies have started adding Black and brown dancers in their companies as diversity numbers, and not just for their talent," she said. 
Dancers may leave ballet, but it seems ballet doesn't leave them. Black said body dysmorphia and the unhappiness with how she looks have stayed with her even if she doesn't do ballet as much as she did in the past. Looking in the mirror is also a challenge, as ballerinas have to spend hours looking at their bodies and having their teachers telling them they should have a certain body, Black said.
Also, ballet requires extreme dedication and sacrifice. Dancers spend hours at the studio practicing and they may have to give up a lot of things in order to be good, Black said.
"I gave up all my social life for it. I lived at my dance studio. I lived and breathed ballet," Black said. 
Still, ballet continues to be underappreciated. When people look at the dancers on their toes with such grace and naturality, it may look easy when it is the complete opposite. "This is such a mental and physical game," Brown said. "A lot of people think we just get to twirl around, but they don't see the in-between, they only see the final product."
But Black doesn't see the ballet industry as only negative since it teaches dancers how to have discipline and control over their bodies. Also, "being on stage, wearing the pretty costumes, you do feel pretty and accomplished," she said. 
For Brown, the beauty is in how dancers make the audience feel, but "in rehearsals, in what people don't see backstage, it's blood, sweat and tears." 
---
Support Student Media
Hi! I'm Catie Pusateri, A Magazine's editor-in-chief. My staff and I are committed to bringing you the most important and entertaining news from the realms of fashion, beauty and culture. We are full-time students and hard-working journalists. While we get support from the student media fee and earned revenue such as advertising, both of those continue to decline. Your generous gift of any amount will help enhance our student experience as we grow into working professionals. Please go here to donate to A Magazine.