the power of nail art
Artificial nails first originated in the high society of ancient Egypt. Queens such as Cleopatra and Nefertiti adorned their hands with nails made of ivory, bone and gold. Vibrant hues of red signified power and long lengths meant wealth and high status. 
So in modern day, why have women been inundated with crass comments labeling them as "ghetto," "ratchet," "tacky" and most notably "unprofessional" for embellishing themselves with long, painstakingly intricate acrylic nails?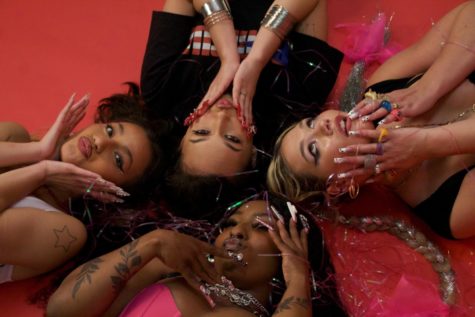 This stigmatization began when Black and brown women began adopting the trend in the '80s and '90s. In Latin communities, the way you present yourself is important: Having your hair done, smelling good and dressing nicely are crucial. Not being "peinao" (Caribbean slang for "put together") will usually garner judgment from family members who will make it known! 
Going to the nail salon for your first manicure is a right of passage for every Latina. I'll never forget walking into the salon with my Titi (auntie) and scooting all the way up on the pedicure chair so the nail tech could reach my 6-year-old toes. Surrounding me were other Puerto Rican and Dominican women with their long, beautiful nails who would look over at me and say "ay, que chula" (aw, she's so cute) making me feel like one of them. I envisioned my future self embodying their confidence with my own long nails one day.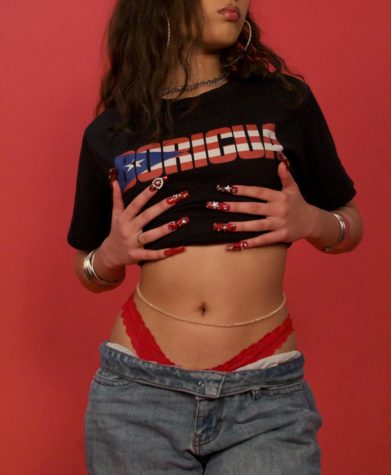 For the majority of women of color, the celebration of their nails stops when they leave the salon. Nikole Hannah-Jones, a New York Times journalist, Pulitzer Prize winner and incredibly intelligent Black woman, had her credibility questioned by Gay Talese, an older white man and prominent name in the world of narrative journalism when the two met at Boston University's The Power of Narrative Conference in 2016. Jones was dressed to the nines for the event with a fresh set of nails to match. She was introduced to Talese as a New York Times writer, to which he found hard to believe because following the introduction he asked her if she was really a staff member. He continued to ask who hired her and why.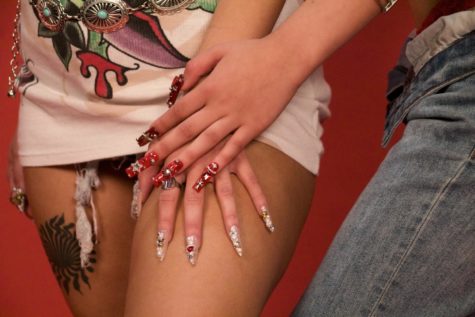 After the uncomfortable conversation ended, Jones was discussing which speakers she was  going to see next with another female journalist when Talese approached her and asked if she would be "leaving to get her nails done." 
Microaggressions, oppressive comments often disguised as jokes, like these, often get swept under the rug, but are used to belittle and enforce the narrative that Black and brown aesthetics aren't deemed acceptable in professional environments. A white woman with a french manicure and a Black woman with long colored nails should be regarded as equals, both expressing their femininity in ways that feel authentic to them.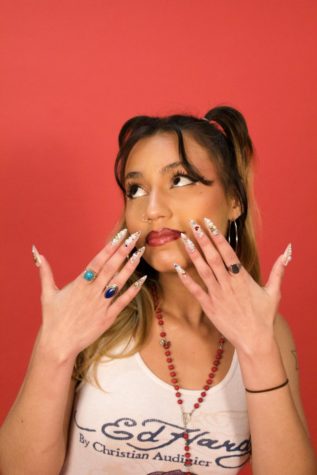 This judgment extends to every industry, even professional female athletes have been ostracized for their nails. Olympic gold medalist and fashionable Black woman Florence Griffith Joyner consistently made headlines in the '80s, sometimes for her accolades in track and field, but mostly for her long nails and eccentric outfits that she wore while crossing the finish line. 
The perception that "long red nails look both dangerous and incapacitating" is perpetuated in a negative way by many but is the reason why they are so powerful to their wearers. 
Long nails are a symbol of one's dedication to self expression and the art on them is used to help illustrate it. 
---
Support Student Media
Hi! I'm Catie Pusateri, A Magazine's editor-in-chief. My staff and I are committed to bringing you the most important and entertaining news from the realms of fashion, beauty and culture. We are full-time students and hard-working journalists. While we get support from the student media fee and earned revenue such as advertising, both of those continue to decline. Your generous gift of any amount will help enhance our student experience as we grow into working professionals. Please go here to donate to A Magazine.