We have all found ourselves at some point, cuddled up in a heap of blankets, ice cream in hand, watching a love story unfold through the television screen. Despite the predictable endings and cliché lines, we still find ourselves clinging to every word. So what is it about these cheesy romantic comedy films that keep us watching no matter how many times a cringe-worthy line is said?
Nostalgia plays a huge role in the connections made with a majority these films. This is an ode to all of the movies that have gotten you through each of those bad breakups, school slumber parties, the winter blues, etc. New or old, the main attraction of each movie of this genre is the assurance of a happy ending.
The potential to live vicariously through someone else's ideal love story lies in the convenience of Hollywood films on television channels, websites, streaming sites – the list goes on. The tides have shifted from the past in regards to movie rentals – within the last ten years, we have said goodbye to Blockbuster rentals and hello to favored streaming sites such as Netflix.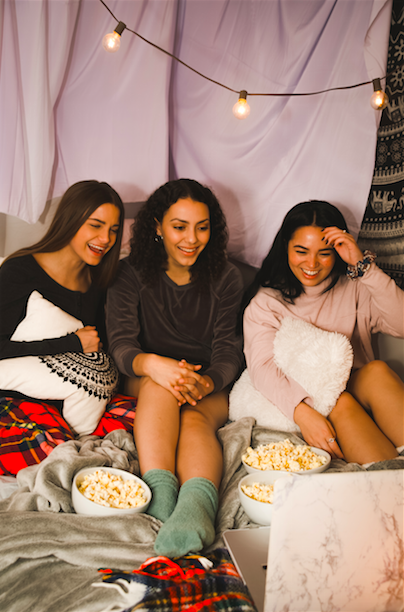 "New or old, the main attraction of each movie of this genre is the assurance of a happy ending."
The wide range use of this site inspired the company to begin producing their own films, only available on their site. This proved to be successful for Netflix as they began releasing both movies and a slew of original series. There is still a level of increasing popularity of these Netflix Originals.
A prime example being the popular, teen romance movie, "To All the Boys I've Loved Before". Upon the release of the highly anticipated film, positive reviews swirled around the social media sphere. Based on Jenny Han's novel, the movie had a following even before its release.
It followed the classic rom-com archetype and maintained a sense of relatability with its target audience. Having actors that can really delve into their character's personality and express their personality through the screen is important in this type of cinematography. It helps the viewer overlook a lot of those incredibly corny lines and cringy actions.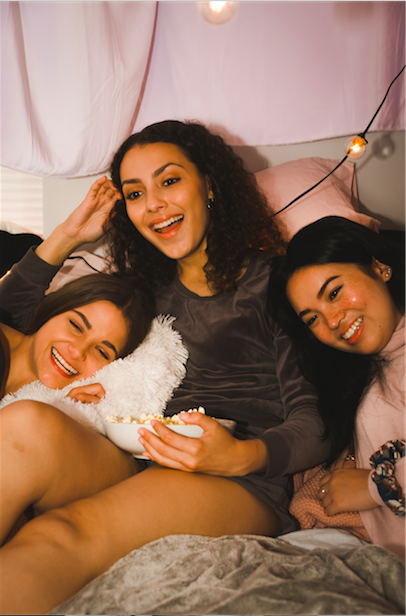 Though new and upcoming movies are exciting to await, some of the best romantic comedies were born in the 90's and early 2000's. Nothing can quite replicate the grunge/pop-princess mixture that was embodied during this turn of the century. These movies are already being deemed classics due to their accurate representation of the time period and continuous relatability.  
The following titles are those of movies worth checking out if you are ever in need of a few laughs, maybe a few tears or a renewed faith in the area of love; "10 Things I Hate About You" (1999), "Pretty Woman" (1990), "Clueless" (1995), "A Cinderella Story" (2004), "The Wedding Planner" (2001), "17 Again" (2009),  "Sleepless in Seattle" (1993), "How to Lose a Guy in Ten Days" (2003)
Grab your Ben & Jerry's, your coziest pajamas and some hot tea because there is no denying the warm and fuzzy feelings these films can evoke.