japanese street fashion influences kent state student's self expression
While strolling through downtown Kent in head-to-toe Lolita fashion, Rachel Caton heard a man shout at her from a moving car.
"Who are you?" He yelled as the car sped off.
Caton, a senior fashion merchandising major, said people often stop her when she wears Japanese street fashion, specifically Lolita, and ask her if she is in a play or dressed as Little Bo Peep or Strawberry Shortcake.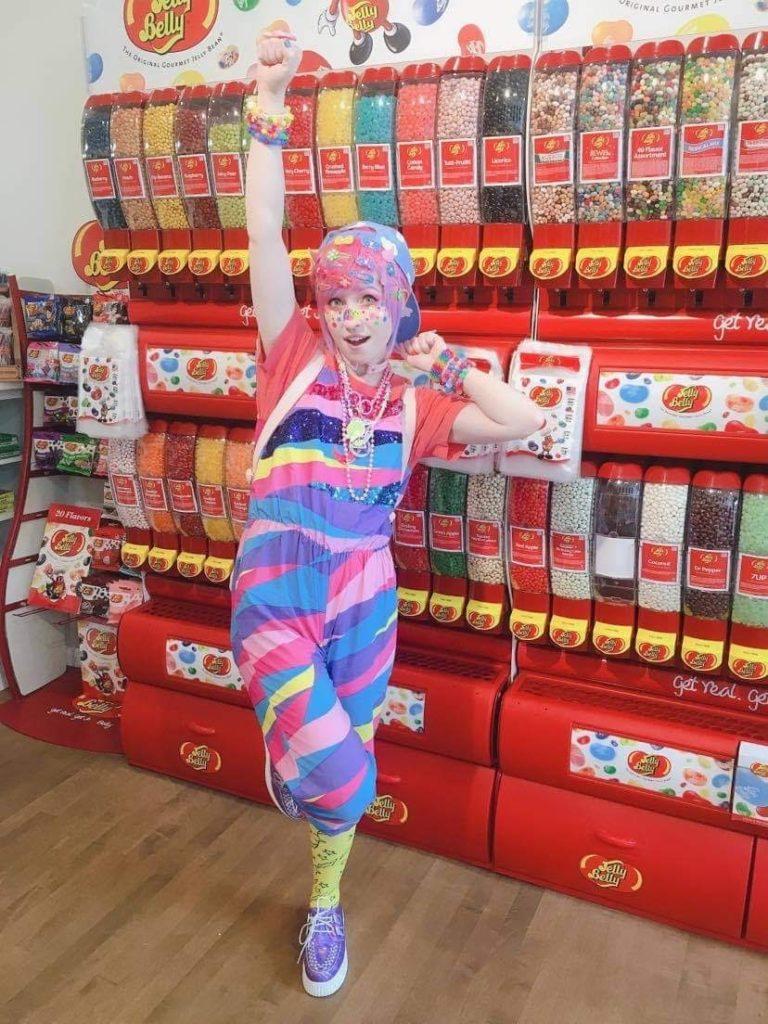 Caton participates in Japanese street fashion movements, such as Lolita, and the style's poofy dresses and complex ensembles garner attention from others. Japanese street fashion influences styles and trends around the world, even in Ohio.
"When you are in the context of American culture and you're wearing a counterculture, Japanese street fashion, you're going to get looks because it's not a mainstream thing," Caton said.
Lolita, a Japanese fashion subculture, centers around Victorian and Rococo influences, Caton said. Two main subgroups within this subculture include sweet and gothic Lolita. Sweet Lolita commonly consists of pastel colors, while gothic Lolita consists of dark colors.
Lolita involves specific rules about how to wear the clothing. For example, Caton said there are guidelines surrounding wearing the correct petticoat, matching shoes to the outfit and only wearing well-made dresses.
Japanese culture has fascinated Caton since she was 11 years old, and she bought her first Lolita dress at 13 years old. Caton credits anime and manga with sparking her interest in Japanese culture, and she is currently teaching an online class about Japanese street fashion on Twitch every Friday at 7 p.m. Register for the free class here.
Caton's fashion journey has evolved over the years, and she said she now prefers wearing Decora fashion. Decora embraces excess and bright colors, Caton said. This style is all about wearing as many rainbow colors as possible through clothing, accessories, hair clips and jewelry.
Caton said she transitioned from Lolita to Decora because of how intricate Lolita is, but she still saves it for special occasions.
"It gives me an outlet to express myself artistically because I feel like my body and my hair and my face are kind of like a canvas and I like to be able to decorate my canvas however I want," Caton said.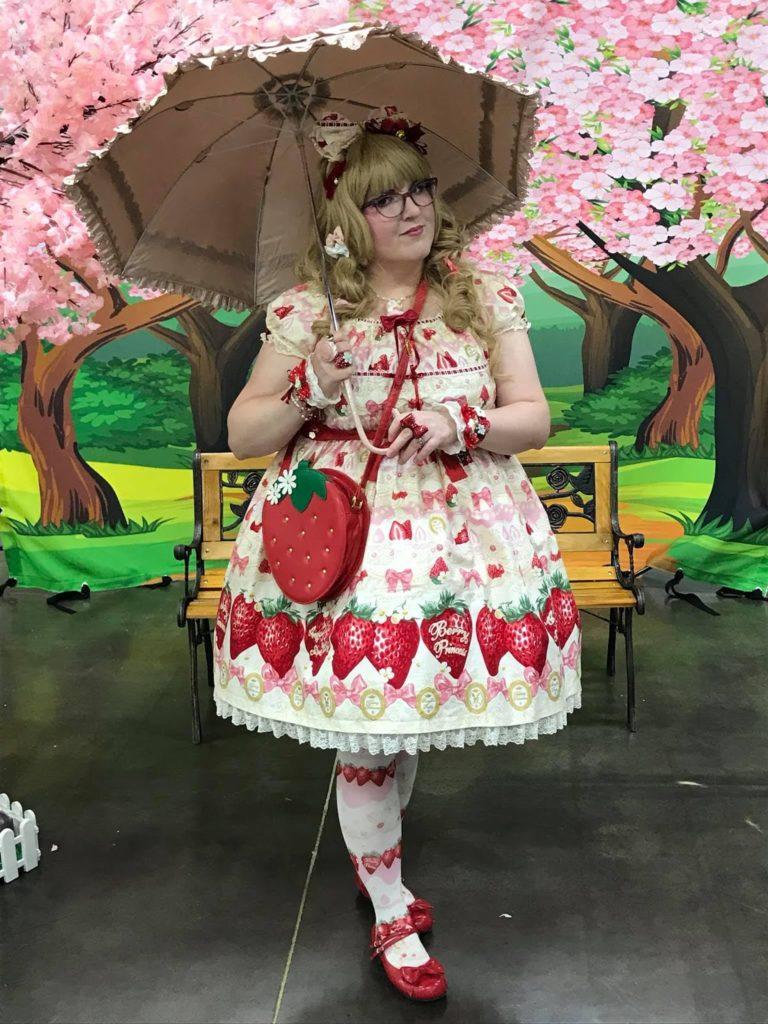 Others have expressed a similar interest in Lolita and Japanese fashion as a whole, as seen through the group Ohio Elegant Gothic Lolita (Ohio EGL). With over 400 members, Caton included, this group welcomes anyone interested in Japanese street fashion and hosts meetups at different conventions, according to the Ohio EGL Facebook group page.
Bobbi Shaw, a 39-year-old web developer, is one of the main moderators for Ohio EGL. Shaw became a moderator in 2014, but she has been interested in Japanese street fashion since the early 2000s.
Shaw said she first dabbled in Fairy Kei, a Japanese street fashion that emphasizes pastels and draws inspiration from '80s cartoons such as My Little Pony and Care Bears. Despite experimenting with other Lolita styles, Shaw said she continues to wear sweet Lolita because she feels the strongest connection to this style.
"They always say to dress for what suits you best and I feel pressured, because I'm a little bit older, to wear more mature styles, but everytime I try them, I just don't feel like myself in them," Shaw said. "I love the look on other people, but when I put it on I don't feel the same level of joy I do when I'm wearing sweet or pastel colors and the motifs that I really like."
Miyuki, the owner of an online independent Lolita store in Pennsylvania, Le Petit Miaou Lolita, creates handmade Lolita clothing and accessories. Miyuki said her store gravitates towards Wa Lolita, a substyle of Lolita that combines traditional Japanese clothing such as kimono with Lolita fashion.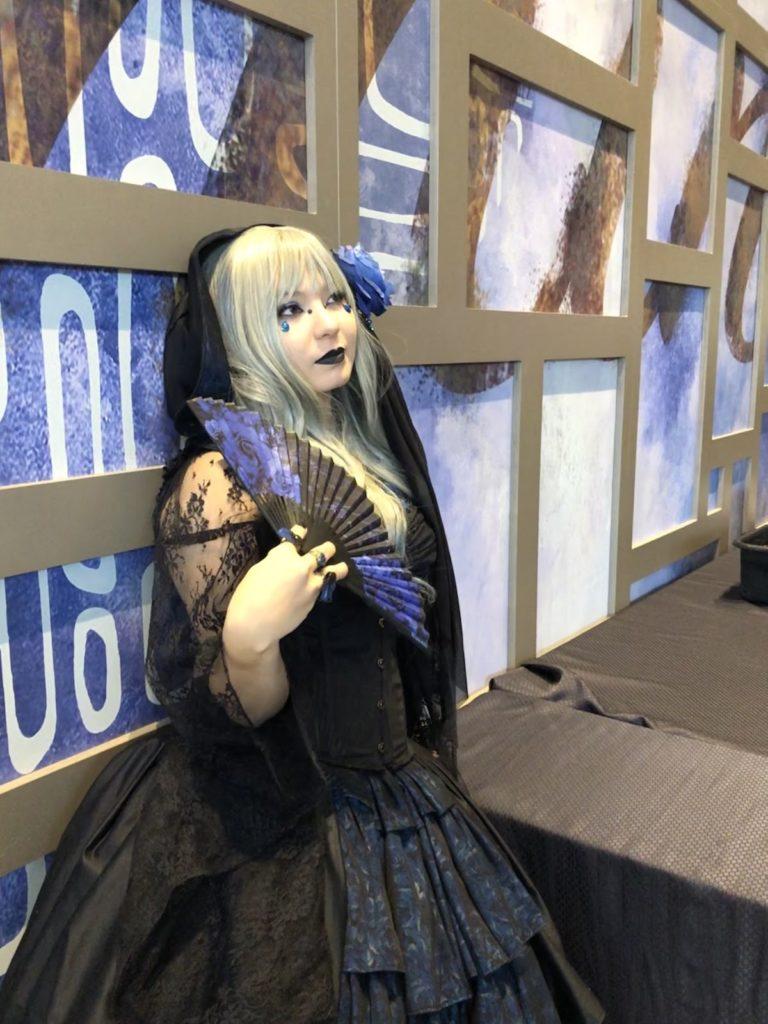 Miyuki typically sells her items at conventions, but the pandemic halted all gatherings so she turned her attention to expanding her online presence through her website and social media.
Alternative fashion such as goth, punk and scene has captivated Miyuki since middle school. As a young tomboy, Miyuki said she hated when her mother forced her to wear "cute, frilly dresses." After being exposed to Lolita fashion, however, Miyuki said she "just fell in it really hard."
Miyuki said her closet is about half sweet Lolita and half gothic Lolita, with pink dresses in the same space as black 6-inch platform boots. When not in her frilly Lolita dresses, Miyuki said she wears punk fashion and loose-fitting clothing.
"I think if people were just more comfortable in wearing whatever they wanted and didn't feel like they had to be accepted by everyone else, fashion would be so much cooler in every country," Miyuki said. "People care so much about what other people see that I feel like it loses a lot."
Choom, the London-born editor in chief of an online Japanese street fashion magazine called The COMM, lives in Tokyo and experiences Japanese street fashion firsthand. Choom said she created The COMM to show the people who actually wore Japanese street fashion in Japan.
Choom said Japanese street fashion is always evolving, so it is difficult to define. However, Choom pointed out three main identifiers in Japanese street fashion, "layering, genderlessness and … mix."
Within Japanese street fashion, Choom said people layer their clothing and embrace androgyny. They also mix high and low brands, such as mixing thrift store finds with Gucci.
Choom said her style fluctuated during her time in Tokyo because she used to sport "cyber fashion and massive platforms," but her style has now shifted to whatever she feels like wearing in the moment.
"Fashion-wise everything is bright and there's a lot of variety," Choom said. "It just looks so fun. Everything in London is so miserable, and this is so fun."
In Japan, Choom said styles like Decora and Lolita were popularized in the '90s and early 2000s, but are not very common today. Decora is not often seen in Japan because it is "surviving by its international following," Choom said. Some Lolitas exist in Japan, Choom said, but they are a private community. These styles found more popularity abroad, specifically in the United States.
Today, Choom said current Japanese street fashion has "gone 180" and shifted to classic styles and black monochromatic outfits. Choom said she noticed fashion moving away from color and towards neutrals.
Although Lolita and Decora largely filtered out of Japanese street fashion, their influence remains strong among some communities in the United States. For Caton, Japanese street fashion offers an outlet for her to fully express herself and make a statement with her clothing.
"There's always going to be people out there who think you're weird, but you might as well find out who thinks you're weird when you're actually being yourself rather than when you're not being yourself," Caton said. "You're going to be happier when you express yourself the way that you want to."