life in a dollhouse: may editorial
In a real life fantasy world, Candy and Brett are stuck in a dollhouse and have no sense of real time.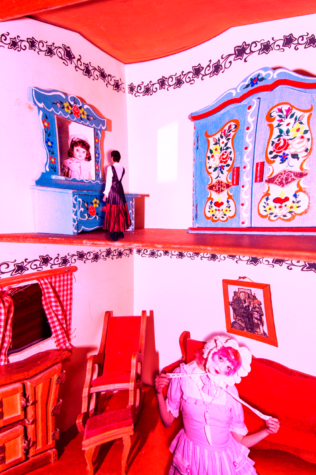 For my final goodbye to A Magazine, I wanted to bring a dollhouse to life. This editorial not only captures the life of two dolls who are trapped, but also a feeling of isolation in their living space surrounded by bright colors. The use of color mirrors the brightly colored dollhouses and Barbie clothing that I used to play with as a child. Since I was a young girl, dolls have always fascinated me. When one plays "pretend" with a doll, there is complete control and they can create their own imaginary world. By using an old doll house and capturing my two models' different styles, I created a world that is dreamy but frightening at the same time.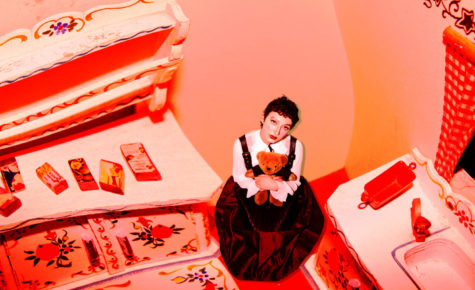 At some point in our lives, we may feel as if we are trapped in our own dollhouse with no escape. As I begin to take my first steps into the real world as a college graduate, it is important to remember that we have control over our future. We should not feel the need to play any role or work in a career that we do not wish to pursue. 
---
Support Student Media
Hi! I'm Catie Pusateri, A Magazine's editor-in-chief. My staff and I are committed to bringing you the most important and entertaining news from the realms of fashion, beauty and culture. We are full-time students and hard-working journalists. While we get support from the student media fee and earned revenue such as advertising, both of those continue to decline. Your generous gift of any amount will help enhance our student experience as we grow into working professionals. Please go here to donate to A Magazine.