Apps to Help You Be an Adult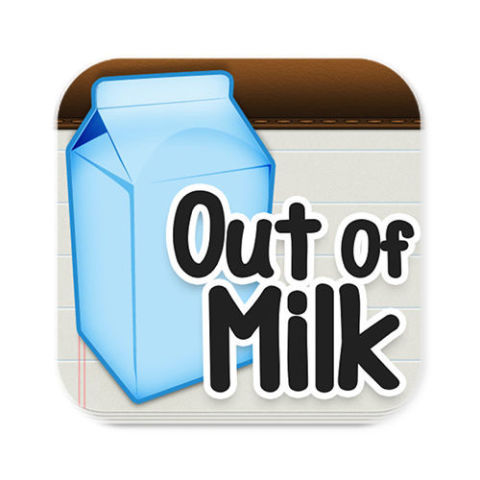 As the semester wears on most students feel compelled to perform some life evaluations. By this point, the decisions made, good or bad, are starting to catch up and reflect on your report card, social life, bank account and even the scale. One of the scariest endeavors for many first-time apartment dwelling "adults" is all of a sudden being responsible for providing yourself with decent food every day instead of swiping your student ID and getting a hot meal instantly.
Have you been living on takeout? Constantly waking up to empty pantries and a growling stomach? If you feel your adulting game could be kicked up a notch (or several), you may want to give these techy tools a try. Whether you're simply attempting to assemble a comprehensive grocery list or formulating an entire meal planning strategy, we have some apps that will help you make the transition one step at a time.
Level 1: The List
Out of Milk is an app that is available free on iPhone and Android devices. This app is three lists in one: a grocery, pantry and to-do list. Quickly and easily enter items by typing or scanning the product's barcode. The pantry list helps you keep track of what you regularly keep in stock, and those items can easily be transferred to the grocery list when you're running low. Have roommates? This app allows you to sync your list with others, giving updates in real time. No more grocery shopping confusion.
Level 2: Making Do
Pro Tip: Save money, and get creative in the kitchen. Just because you don't have all the ingredients to make that Pinterest recipe you've had pinned for ages, doesn't mean you can't still make something delicious. Allrecipes is an app for iPhone and Android designed to help you find recipes using ingredients you already have on hand. With the "Dinner Spinner" feature you can enter the main ingredient you have, the type of meal you want and the time available to make it. The rest is done for you. Allrecipes will pull from it's selection of over 50,000 recipes to find ones that fits your parameters and taste buds perfectly.
Level 3: The Plan
Been a functioning adult in the kitchen for a little while now? Graduate to some next-level planning with ChefTap. ChefTap is a meal planning app that organizes your recipes for you. The free version offers storage of up to 100 recipes, and you're able to import directly from your favorite websites. This app's best feature though comes with the Pro version, which costs just 20 dollars per year. In addition to unlimited recipe storage and syncing between devices, ChefTap Pro will also create a shopping list for you directly from the recipes you have selected. Just click "Shop" and it's done for you. Easy.