everyday oddness: european street photography
Street photography of everyday oddness in Berlin, Vienna, and Prague. Not staged in any way, but rather moments that were captured in a blink of an eye.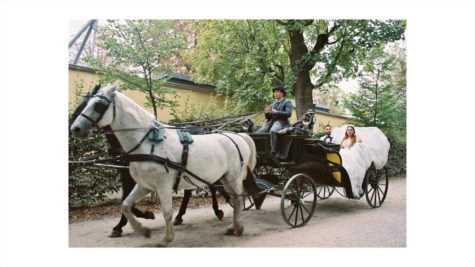 The Honeymoon 
Vienna, Austria
As I was walking through the gardens of the Schönbrunn Palace, I noticed a horse carriage trotting down the path. Looking closer, I saw a bride and a groom sitting in the back of the carriage. I quickly asked if I could take their picture, ran alongside the horses, and snapped a photo of the newlyweds on the road to their honeymoon.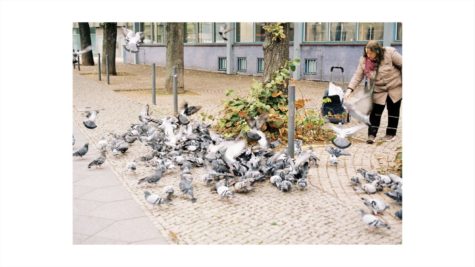 Mother of Pigeons 
Berlin, Germany
Berlin is an interesting place, but still has something you can find popular in every European city: pigeons. When I was walking on the sidewalk, I couldn't help but notice a flock of pigeons that were surrounding this older woman. When I looked closer, I saw that she was feeding the flock with her own birdseed. People usually never feed these street birds, but it looked as if she was the mother of the pigeons.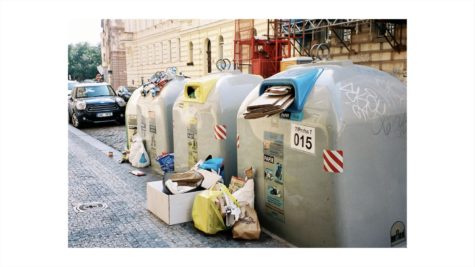 Primary Color Trash 
Prague, Czech Republic 
While living in Prague, I have adapted to the lifestyle of recycling paper, plastic and metal all into different waste baskets. The division of trash is very important to the people in the city, which requires more work but overall consolidates waste. The trash cans are all around the city and are organized by primary color.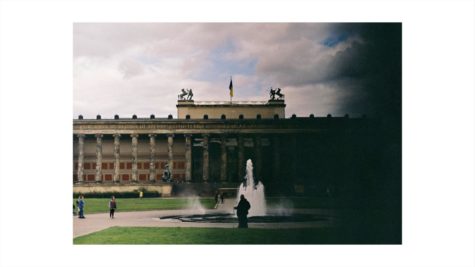 The Fountain Man
Berlin, Germany
Berlin's gardens are filled with greenery, fountains, florals and also people. You never quite know the story behind a person when you are traveling. Whether they are a tourist or maybe even a local enjoying their city, you will never know their story until you talk to them. When this picture was taken at this moment, I noticed this man standing right in front of a fountain at Lust Garden. However, the picture was planned to capture more of the monument in the background, the gloominess of the garden centers on this unknown fountain man.
---
Support Student Media
Hi! I'm Catie Pusateri, A Magazine's editor-in-chief. My staff and I are committed to bringing you the most important and entertaining news from the realms of fashion, beauty and culture. We are full-time students and hard-working journalists. While we get support from the student media fee and earned revenue such as advertising, both of those continue to decline. Your generous gift of any amount will help enhance our student experience as we grow into working professionals. Please go here to donate to A Magazine.