Kent State Body Acceptance Movement
Beauty is in the eye of the beholder, or so they say. When it comes to the media, the stigma for women to be tall and thin continues to be not only a social issue, but a mental issue as well.
Models like Kendall Jenner and Gigi Hadid walk the runway and embody figures that are seen as "goals", especially to young women. Comparing one's body to these models can lead to toxic thoughts and a lack of self confidence.
Contrary to these stick figures, a refreshing face was brought to the scene over a year ago: the face of the Aerie Real campaign Iskra Lawrence. Flaunting her curves and saying no to photoshop, she shows that sizes are just numbers that don't define you in any way.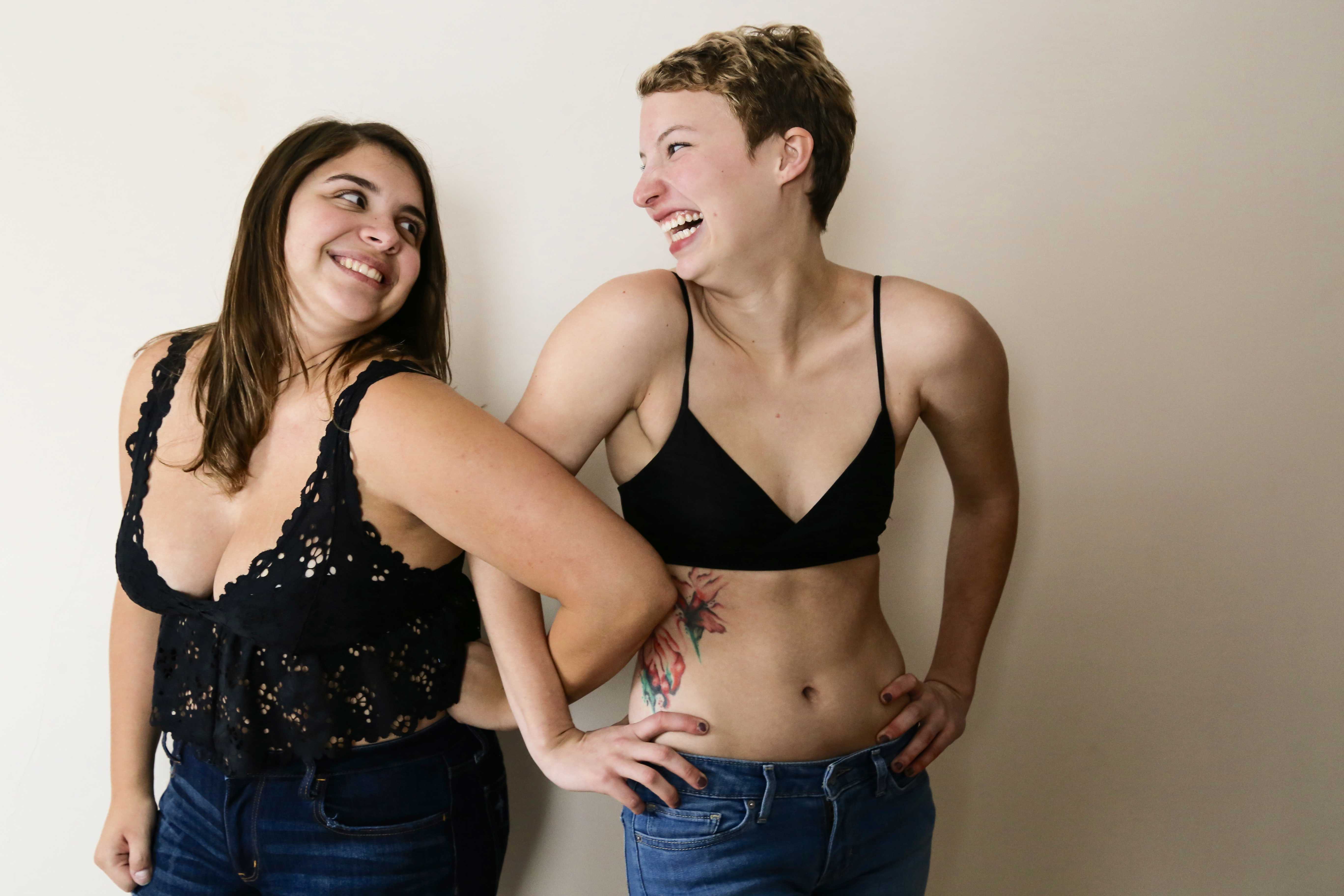 In an interview with Teen Vogue, the Lawrence stated, "I used to think there was something wrong with me because no matter how much I dieted and exercised, I couldn't get a thigh gap. But now I know that it doesn't matter if you do or don't have a thigh gap because your shape or size does not define your beauty, and what is really beautiful is being the happiest and healthiest version of yourself."
Bringing this mindset to Kent State, the Kent State Body Acceptance Movement, known as BAM, motivates students to accept who they are, while also discussing eating disorders.
"I know [eating disorders] are still a stigma on campus, so we just try to make it okay to talk about – a safe space," said Roberta Pereira, president of the club.
At Kent State for four years now, BAM takes a focus on mental health. During the bi-weekly meetings, each member of the executive board creates a presentation on a topic, all relating in some aspect to mental health.
"Last week we discussed how the media portrays us [and] how the pictures are not real," Pereira said. "We should not be deceived by them and attempt to be something that is not attainable."
Much like Lawrence, Pereira has had her own set of obstacles.
"Before I came to Kent State – I'm an international student, I'm from Brazil – my mom had always been very harsh about my weight, so it always put me very down," Pereira said. "Then I saw this group and discovered that there's people who actually care about that."
The club strives to do just that: reach out to students to make them comfortable with who they are and know they're not alone.
"Honestly, I don't care if people think I'm 'fat' anymore, because it's who I am, and there's no way I can change who I am," Pereira said. "Your body is going to change, but it's never going to change who you are on the inside."
The club also collabs with other organizations at Kent State, like the Nutrition Association and The Women's Center. From hosting a panel to talk about self-confidence and answer questions such as "What do I do to love my body?", to the National Eating Disorder Screening, the organization brings attention to issues to create that safe space.
To find out more information about the Kent State Body Acceptance Movement, follow them on social media:
Twitter: @KentBAM
Insta: @Kent_BAM
Facebook: KSU's Body Acceptance Movement